A beginner's guide to anesthesia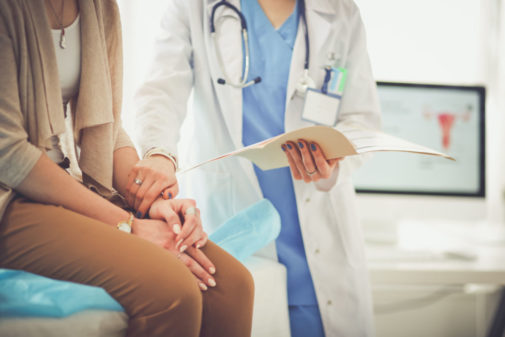 Modern medicine allows painless medical procedures through the use of anesthesia. Anesthetic drugs are administered in order to desensitize the patient to pain in a specific region of the body. While anesthesia is common in today's medical practice, many still harbor fears.
"Patients are commonly concerned about waking up in the middle of surgery or getting sick with nausea and vomiting after waking up from surgery," says Dr. Michael Marinello, an anesthesiologist at Advocate Condell Medical Center, Libertyville, IL. He says that modern medicine has made significant improvements and very few patients face this postoperative complication.
In addition, there are monitors placed in the operating room to assist with maintaining an adequate depth of anesthesia.
As with any procedure, it is important to follow the presurgical instructions carefully. Because there are several types of anesthesia, you'll want to ask your doctor which kind they are using so you can be fully prepared:
General anesthesia: This puts your whole body under, causing you to lose consciousness. It is used for major operations such as open-heart surgery and knee replacement.
IV/Monitored sedation: This is used for minimally invasive procedures such as colonoscopies, and generally only makes a person drowsy.
Regional anesthesia: This numbs a specific part of the body, such as the leg or abdomen, allowing the patient to remain aware.
Local anesthesia: This numbs a very small area of the body, and it is used for procedures such stitching a wound or having a mole removed.
"The most common postoperative complication is nausea and vomiting," Dr. Marinello says. "This is a result of the narcotics and inhalation gas. OB-GYN, eye, and ear surgeries typically yield higher rates of postoperative nausea."
There are also alternatives suggested by the doctor for some patients such as conscious sedation, which is a combination of sedative medications and anesthetics that block the pain. With conscious sedation, the patient is at variable levels of sleep but pain-free. The patient may be able to speak, allowing him or her to feel safer as he or she can observe what is happening.
"If a patient is hesitant about going under anesthesia, there are possibilities for the procedure to be performed with regional anesthesia, which can eliminate the need for general anesthesia and be performed with light or no sedation," Dr. Marinello says.
If you, a family member, or friend, is going under anesthesia, be sure to follow up with your doctor on all necessary information to take the proper precautions.
Related Posts
Comments
About the Author
Shvetali Thatte, a junior at the Illinois Mathematics and Science Academy, is a remote Public Affairs and Marketing intern for Advocate Condell Medical Center in Libertyville, Ill. She spends her time by engaging in clubs and sports at school as well as volunteering at the hospital and nearby tutoring programs. She enjoys spending time with her friends, traveling, and reading. In the future, she hopes to pursue a career in medicine with a focus on public health.