Actress Shannen Doherty's breast cancer announcement is a reminder about risks for women everywhere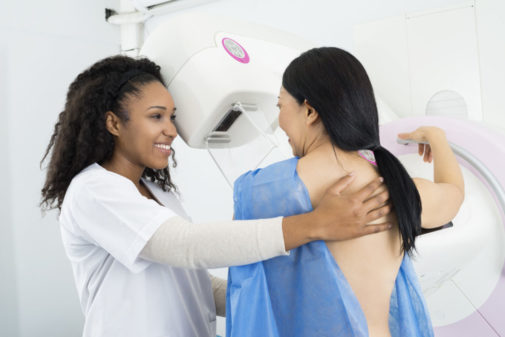 "I'm stage 4."
Those were the words from "90210" and "Charmed" star Shannen Doherty, revealing in a "Good Morning America" interview that her breast cancer is back, and she's been battling it for the last year. She was first diagnosed in 2015 and was open about it on social media, including when she went into remission.
It's no secret that Doherty isn't alone in her battle. Breast cancer is the second most common cancer diagnosed in American women, according to the American Cancer Society. So while Doherty's public announcement brings the disease to the forefront, it's likely you personally know someone affected by it.
"If people stop and look around, there are very few women that don't have a friend or family member or someone they know that hasn't been affected by breast cancer," says Dr. Jodi Brehm, a breast surgeon for Aurora Health Care in Racine and Kenosha, WI. "It is such an incredibly prevalent disease, and there are simple things that we can do to help prevent it."
Dr. Brehm says the biggest risk factors of getting breast cancer are simply being female and growing older. Two out of three women diagnosed with the disease are over the age of 50. While genetics and family history can play a role, she says there's more to it than that.
"Roughly 70% of women with breast cancer have no family history," reveals Dr. Brehm. "There are multiple environmental factors associated with breast cancer risk."
To help reduce the risk of getting breast cancer, Dr. Brehm recommends focusing on living a healthy lifestyle.
"We know regular exercise and maintaining a healthy weight especially after menopause can reduce the risk," says Dr. Brehm. "Reducing alcohol consumption can help as well. There's a direct correlation between breast cancer and alcohol."
While your risk increases as you get older, thinking about it sooner and getting a jump start on habits early can help long-term.
"Start healthy habits early with your kids so that can continue those healthy habits can decrease their risk as they get older," Dr. Brehm says.
Beyond knowing the risk factors, Dr. Brehm says knowing yourself is important in preventing and recognizing the disease early. And Doherty's public message about her own cancer are a reminder for women to consider their own risks.
"A woman needs to have basic knowledge of her body and knowing what's normal for her. If she's in the shower and notices a lump, skin looks thicker or sees a change, she should tell her doctor," she says.
A simple understanding of your body can get your in front of your doctor early so that they can take necessary steps to help. However, regular checkups and screenings are important as well.
"The vast majority of women are diagnosed before any physical signs show through a mammogram," explains Dr. Brehm. "It important to undergo a yearly screening."
Learn more about your risk for breast cancer by taking a free online quiz.
Read more:
Related Posts
Comments
About the Author
LeeAnn Betz, health enews contributor, is a media relations manager for Advocate Health Care and Aurora Health Care. She is a former TV news executive producer with a background in investigations, consumer news and in-depth storytelling. Outside of work, she enjoys CrossFit, baking, finding a good cup of coffee and being a mom.