Should you be reading aloud to your child more?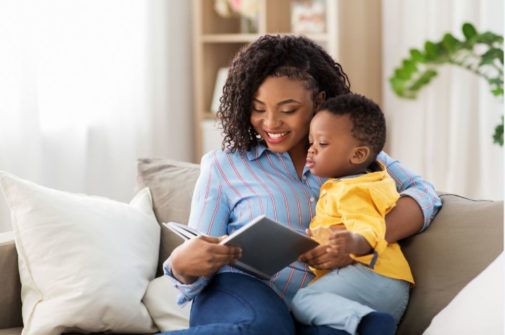 Can reading aloud to your baby positively affect your child's social and emotional behavior?
Research released in the journal Pediatrics suggests that reading aloud can reduce hyperactivity and attention problems in children.
The random study followed babies from birth to age three. During pediatric visits, families were videotaped reading aloud or playing with the child. After each viewing of the videotape, a coach offered tips for future interactions. Researchers found that children participating had fewer attention problems or disruptive behavior once they started school.
"This is an interesting study, and it is encouraging in that it demonstrated that a fairly simple intervention could have a positive impact on early child behavior," says Dr. Gabrielle Roberts, a licensed clinical psychologist at Advocate Children's Hospital. "Of course, it is important to be mindful of how we interpret this."
Dr. Roberts says the study demonstrated that reading and play between parent and children in combination with coaching was positively related to future child behavior. But, success may also be attributed to the time spent between parent and child, not just the specific interaction, like reading or playing.
"We do already know that children benefit academically and emotionally from parents who are involved in their lives and their learning" says Dr. Roberts. "It will be interesting to see if the results hold up as the children continue to age."
Dr. Roberts believes this study opens the door on further discussion about the impact positive parent-child interactions have on problematic behavior in early childhood.
Read more:
Related Posts
Comments
About the Author
Evonne Woloshyn, health enews contributor, is director of public affairs at Advocate Children's Hospital. Evonne began her career as an anchor and reporter in broadcast news. Over the past 20 years, she has worked in health care marketing in both Ohio and Illinois. Evonne loves to travel, spend time with family and is an avid Pittsburgh Steelers fan!