What you need to know about human trafficking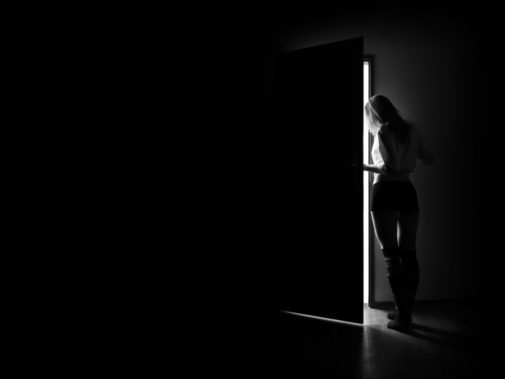 You may think it could never happen to you or someone you love. But right now worldwide, 24.9 million people have had their dignity and basic human rights stripped via human trafficking, leading one to wonder how victims become involved in the first place.
Human trafficking is "not always foreseeable, and most times, victims never see it coming," explains Brenda Doolittle, Forensic Department Supervisor at Aurora Medical Center in Oshkosh, Wis. "People are sometimes victims in plain sight. We need to do a better job of training people what to look for in victims and traffickers alike."
Trafficking is mostly sex- or labor-focused, and victims are often forced into this slavery by threat, lies, psychological coercion, fraud, or force. According to the 2019 Trafficking in Persons Report, the United States ranked near the top of a list for human trafficking severity in 2018.
Doolittle and the Polaris Project offer some tips to help watch for the signs of victims:
Victims of human trafficking often appear malnourished, show physical signs of injury or abuse, appear withdrawn and unwilling to interact with other people, seem fearful of the person accompanying them, can live at their place of employment or in a facility/house that seems overly secured (i.e. barbed wire, bars covering windows, etc.).
Victims sometimes refer to their captor as their "boyfriend" or "girlfriend." Do not be fooled; they may be forced or guilted into saying this.
If getting the victim alone to confirm their situation would put you or them in danger, instead make note of any and all identifying details, and then call the National Human Trafficking Hotline at 1 (888) 373-7888 immediately.
And here are some things you should know about the traffickers themselves. They:
May act alone, or may be part of a larger network
Are often of the same national, ethnic, or cultural background as their victims in order to better gain victims' trust
May promise a lucrative job, a loving relationship, education, exciting opportunities, etc., or they may kidnap and drug victims when they are alone (read this list of proactive tips for safety in vulnerable situations)
Prey on victims' vulnerabilities to keep them under control, resulting in victims feeling ashamed, dependent, or any other array of negative emotions
May be a stranger to the victim, or may be someone the victim knows personally
"Your safety is a real health concern and should be taken with utmost seriousness," says Doolittle. "Arming yourself with the knowledge of what a trafficker may look or act like is vital, and so is identifying the traits of victims so we can get them the help they need."
If you think you know somebody who may be involved in human trafficking, call the National Human Trafficking Hotline at 1 (888) 373-7888.
Related Posts
Comments
About the Author
Bonnie Farber, health enews contributor, is a communications professional in the Public Affairs and Marketing Operations Department at Advocate Health Care and Aurora Health Care. In her free time, Brianna enjoys living an active lifestyle through biking, hiking and working out at the gym, but even more than that, she especially loves spending quality time with her two cats (Arthur and Loki), son and husband.