Friday update: Illinois moves to the next phase of reopening, plus the latest case numbers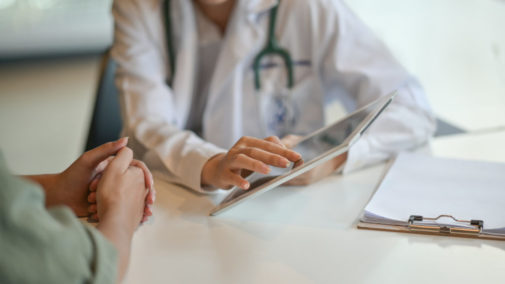 Updated May 28, 4 p.m.
News reports about COVID-19 have flooded your social media feeds and your TVs, and the numbers and headlines seem to be changing every hour. This is a collection of reliable sources and new information that is updated regularly.
Illinois will enter phase 3 of businesses reopening on Friday. You can read details about what that means here. But in general, it means that more businesses will open but people should still observe social distancing and wear masks when they're around other people in order to keep slowing the spread of the virus.
Illinois on Thursday announced that 104 more deaths in the last 24 hours, bringing the total toll to 5,186. And 1,527 new known cases brings that total to 115,833. In Wisconsin, 11 more deaths in one day brought the total toll there to 550. And 512 new cases brings the total to 16,974.
Last week, Advocate Aurora Health leaders held a virtual town hall on Facebook Live to address questions about the latest news about the virus. Led by CEO Jim Skogsbergh, the panel addressed what you can expect when you next go to the doctor and why you shouldn't wait to call, even if you're nervous about COVID-19.
"Doctors across the country have been raising this concern: A lot of people have been foregoing their own care over the last few months," Skogsbergh said during the town hall. "And we certainly understand why, as the fears around COVID are very real. We are concerned that many of you are not seeking the care that you need, whether that's chronic issues management like diabetes and hypertension. Whether it's skipping necessary screenings like mammograms. Whether it's missing vaccinations or immunizations for yourself or your children."
You can watch the full video for yourself below, as the panel dispels misinformation about the virus and provides the latest details they have in the fight against COVID-19.
Community Town Hall Facebook Live: Answering Your Questions

COVID-19 has created uncertainties and fears amongst consumers— We went live with Advocate Aurora Health CEO Jim Skogsbergh, who was joined by our top experts to answer your questions. We shared what important steps you can take to stay healthy and what you can expect from us when you visit the doctor's office or come to one of our campuses. View the segment below that addresses your questions.

Posted by Advocate Aurora Health on Thursday, May 14, 2020
News reports have suggested that people aren't getting care for even the most serious health problems, like heart attacks and strokes. That leads to unnecessary deaths. Just because COVID-19 rightly has dominated everyone's attention for months doesn't mean your other important health issues have gone away.
With that in mind, Advocate Aurora Health is starting to slowly reactivate its services where it's appropriate and safe. If you've been putting off care, now is the time to call your doctor. And if a procedure you'd been planning on was canceled because of the pandemic, now is the time to call and check in about when it might be rescheduled.
Reactivation of services comes with a new Safe Care Promise that Advocate Aurora leaders unveiled on Thursday. Here's what that entails.
All patients, team members, providers and approved guests will be screened before entering a hospital, office or other care site.
Patients, team members, providers and approved guests are all provided with a mask before entering.
Social distancing will be observed. Our newly designed waiting areas and staggered appointment times reduce traffic, minimizing contact and creating safe spaces for all.
Virtual check-ins through the LiveWell mobile phone app provides for seamless, low-contact arrivals.
All public and treatment areas will undergo additional disinfectant and cleaning throughout the day and hand sanitizer will be readily available.
Meanwhile, the Centers for Disease Control and Prevention has added six well-known symptoms to its list of well-known COVID-19 signs. The federal agency already had reported that fever, cough and shortness of breath were key symptoms. Now, they've added chills, repeated shaking with chills, muscle pain, headache, sore throat and new loss of taste or smell.
You can read the CDC's full page on COVID-19 symptoms for yourself by going here.
If you think you've been exposed to COVID-19 or are experiencing these symptoms, you can start with a COVID-19 Symptom Checker that can be found here. It has been updated to reflect the CDC's newest set of symptoms.
Part of slowing the spread includes wearing a face mask. Masks aren't meant to protect you from the virus. They are meant to try to prevent you from spreading it, and they're no replacement for social distancing.
You can read more about masks directly from an infectious disease expert by going here.
"It is critical to emphasize that maintaining 6-feet social distancing remains important to slowing the spread of the virus," the CDC reports on its website. "CDC is additionally advising the use of simple cloth face coverings to slow the spread of the virus and help people who may have the virus and do not know it from transmitting it to others."
The flood of news be scary and confusing, even when coming from trustworthy mainstream media reports. But there also are national and local public resources available online where you can keep track of the latest COVID-19 advice and reports for yourself, whether you're trying to plan travel, inform your relatives or just get through the day.
The Centers for Disease Control and Prevention is a trustworthy public source. It released a video answering many questions about COVID-19.
It also has a video about the importance of social distancing, the buzzword used to describe what Pritzker and Evers are asking people to do.
The CDC also released a video about how the virus spreads.
In addition, some key resources that you can bookmark are listed below.
The CDC updates its website regularly, using clear language to give you the latest information known by public health experts. Here are a few key pages:
In addition, states update their own public health pages that have more local data and guidance. The governors of both Illinois and Wisconsin have called on people to keep gatherings to less than 10 people.
Advocate Aurora Health is keeping its own updated page that you can find here.
This story will be updated to include new and additional materials as they become relevant or available. Sign up to have email newsletters delivered to you by going here.
Related Posts
Comments
About the Author
Mike Riopell, health enews contributor, is a media relations coordinator with Advocate Aurora Health. He previously worked as a reporter and editor covering politics and government for the Chicago Tribune, Daily Herald and Bloomington Pantagraph, among others. He enjoys bicycles, home repair, flannel shirts and being outside.