Is this dangerous item in your baby's nursery?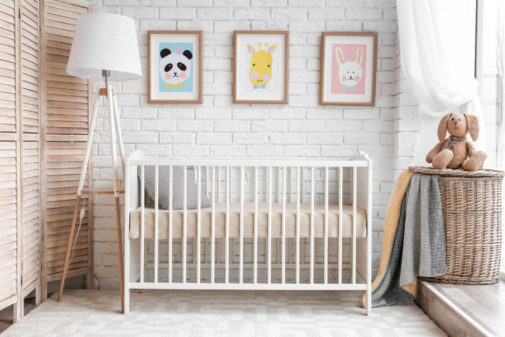 Every parent of a baby dreams of a good night's sleep. Not just for themselves, but their baby as well. There's plenty of products in stores and online that promise to help in that quest, but not all those products are safe for your infant.
Recently, the U.S. Consumer Products Safety Commission (CPSC) issued an alert about inclined sleep products following 73 infant deaths tied to certain products.
"Avoid the use of any product other than the crib, bassinet, portable crib or play yard," says Dr. Kevin Dahlman, Medical Director for Aurora Children's Health in Milwaukee, Wis. "A crib, bassinet, portable crib, or play yard that meets the safety standards of the CPSC is recommended along with a tight-fitting, firm mattress and fitted sheet designed for that particular product."
The risks associated with certain products has caught the attention of lawmakers. New legislation would ban the sale of inclined sleepers and bumpers pads. The Safe Sleep for Babies Act of 2019 was approved by the U.S. House and is now before the U.S. Senate.
When it comes to sleep safety, it's not just the space where a baby takes a snooze, but also what surrounds the child.
"Pillows, quilts, comforters, sheepskins, blankets, toys, bumper pads or similar products should all be avoided," Dr. Dahlman says. "Babies sleep best on their backs away from entanglement and strangulation risk."
According to the American Academy of Pediatrics, more than 3,500 babies in the U.S. die every year while sleeping, "often due to sudden infant death syndrome (SIDS) or accidental deaths from suffocation or strangulation."
Dr. Dahlman says the correct sleep environment and avoiding the use of unsafe sleep products helps reduce the risk of SIDS. So too does one other small item.
"A pacifier is recommended and helps reduce the risk of SIDS," advises Dr. Dahlman.
If you're unsure if your baby is in a safe sleep environment, there's an easy way to check. Just follow ABC:
Alone: Babies should sleep without blankets, bumpers, pillows or toys/stuffed animals
Back: Babies should sleep on their backs – not on their side or stomach.
Crib: Babies should sleep in a crib, bassinet or play yard with a firm mattress – not in an adult. bed, inclined sleeper, couch or other soft surfaces.
Learn more:
Related Posts
Comments
About the Author
LeeAnn Betz, health enews contributor, is a media relations manager for Advocate Aurora Health. She is a former TV news executive producer with a background in investigations, consumer news and in-depth storytelling. Outside of work, she enjoys CrossFit, baking, finding a good cup of coffee and being a mom.