Is this keeping you up at night?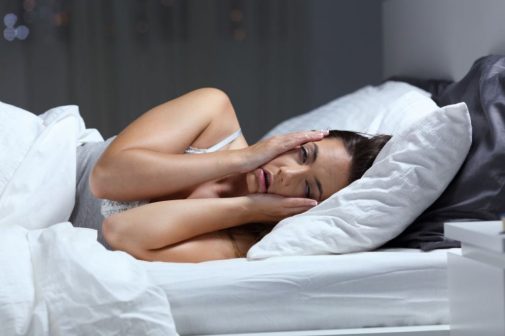 Having that extra cup of coffee may not be the only reason you wake up at night.
A recent article in the New England Journal of Medicine suggests 3% of women and 10% of men ages 30-49 have sleep apnea, a condition that interrupts your sleep and keeps you from getting the rest you need. The numbers are higher for older people, and 24 million Americans could have sleep apnea without even knowing it.
Obesity is a big factor in who suffers from sleep apnea, and the article reports that 40% of people with a body mass index of more than 30 suffer from it.
Plus, the condition "can cause significant cardiac issues if left untreated," says Dr. Yelena Tumashova, a sleep medicine expert at Advocate Lutheran General Hospital in Park Ridge, Ill.
People with sleep apnea stop breathing for short periods while they sleep. This can happen several times every hour in people with severe sleep apnea. Although you may feel like you're asleep, you can wake up tired.
Because of the serious risks for people with sleep apnea, Dr. Tumashova suggests they talk to a doctor.
"Keep an active lifestyle and talk to your doctor if you are snoring at night and feeling tired during the day," Dr. Tumashova says. "Keep in mind that treating sleep apnea will help you lose weight as your metabolism improves and higher energy level will keep you more active."
Want to learn more about your risk for sleep apnea? Take a quick, free online assessment by clicking here.
Related Posts
Comments
About the Author
Megan O'Dwyer, health enews contributor, is a public affairs specialist on the integrated marketing team at Advocate Aurora Health in Downers Grove. She earned a Bachelor's degree in advertising from Iowa State with a minor in event management. In her free time, Megan enjoys traveling, cooking the latest recipes and cheering on the Chicago Cubs.