Is the obesity epidemic getting even worse?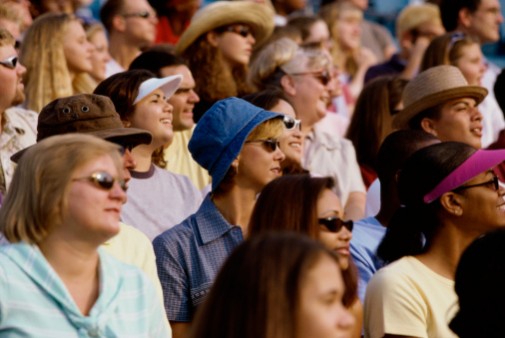 The obesity problem in America is not going away anytime soon, according to a new health report that found that 36 million men and almost 29 million women in the U.S. are overweight and 32 million men and 36 million women are considered obese.
"Obesity is not getting better. It's getting worse, and it's really scary. It's not looking pretty," said Lin Yang, PhD, study leader. "This generation of Americans is the first that will have a shorter life expectancy than the previous generation."
Researchers found that less than one-third of Americans over the age of 25 are at a healthy weight, according to data gathered from 2007 to 2012 by the National Health and Nutrition Examination Survey.
Overweight is defined as having a body mass index (BMI) between 25 and 29.9, according to the Centers for Disease Control and Prevention. BMI is calculated by comparing a person's weight to their height. For example, a 5-foot-9 man who weighs 169 pounds and a 5-foot-4 woman who weighs 146 pounds both would have a BMI of 25. According to the National Institutes of Health, both the man and woman would be obese.
However, health experts note flaws in the study due to its over dependence on BMI.
"Obesity in my eyes is not the one factor destroying our lives, it's lack of exercise," says Brandon Nemeth, fitness specialist at Advocate Trinity Hospital in Chicago. "This report focuses heavily on BMI and not everyone with a BMI out of range is indeed obese. For example most athletes can have BMI's that are out of the recommended zone but would be considered in the healthy zone simply doing a body fat percentage test."
Nemeth said the focus should be simple: stay as active as possible.
"Exercise needs to be a top focus, and most of the time gets pushed to the side," says Nemeth. "It isn't about getting everyone running marathons, or setting aside the time and money they don't have to go to the gym every day. A positive short-term goal can mean adding 10-minute blocks of walking instead of sitting in front of the TV. Take the stairs instead of the elevator or park farther away at the grocery."
Related Posts
Comments
About the Author
health enews staff is a group of experienced writers from our Advocate Aurora Health sites, which also includes freelance or intern writers.