Treating a food allergy with the allergen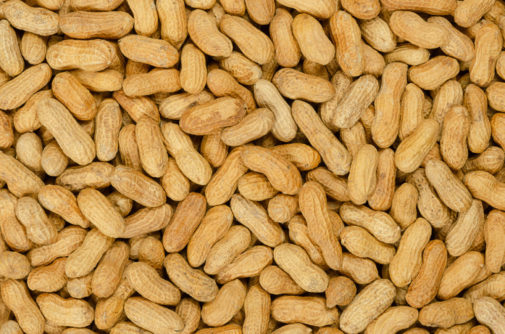 Parents with children who have food allergies live in fear every day when they send their child to school or go out to eat at a new restaurant, anxious for their child's next allergic reaction. For children with allergies, fear of being accidentally exposed to their allergen can cause them to shift their social behavior and become withdrawn.
According to Food Allergy Research & Education (FARE), every three minutes, someone is sent to the emergency room because of a food allergy reaction. It's a serious problem that is on the rise, affecting approximately 1 in 13 children in the United States.
Currently, the main treatment of a food allergy is to avoid any foods that cause an allergic reaction. Unfortunately, you may still come into contact with something you are allergic to despite your best efforts.
However, a new solution is on the rise – oral immunotherapy (OIT). In OIT under the guidance of an allergist, an individual is given an increasing amount of an allergen with the goal of raising the threshold that triggers an allergic reaction for them. Over time, an individual will become desensitized to the allergen, which will help to better handle accidental exposures.
"This program is best suited for those who have a confirmed food allergy, where current recommendation for food avoidance is not desirable or there is risk for accidental exposures," Dr. Monica Vasudev, an allergist and immunologist at Aurora Health Center in Sheboygan, explains.
Dr. Vasudev has been providing OIT since 2018, offering patients a program tailored to their personal goals.
"There is a lot of fear surrounding accidental food exposures," Dr. Vasudev says. "Many kids have had symptomatic experiences requiring epinephrine and it affects their social interactions on a daily basis. When these patients realize they become tolerant of the foods they have avoided their whole life, it changes how they engage socially."
Recently, the Food and Drug Administration (FDA) approved a standardized OIT allergen powder for peanut allergy for those who are 4-17 years old. This works in the same way as OIT, gradually increasing doses over time to improve tolerance of peanuts. There have been a number of additional successful food immunotherapy protocols published for other major food allergens, though they are not FDA-approved yet.
The approval of an allergen powder for peanut allergy and the continued studies related to food immunotherapy are encouraging, says Dr. Vasudev.
"As we begin to see more and more success with OIT, food immunotherapy will become more widely offered in allergy clinics across the nation," says Dr. Vasudev.
"If you are considering OIT, be sure you are participating in a program under the guidance of an allergist or immunologist," Dr. Vasudev warns. "And whether you are doing OIT or not, it is important to remain cautious when it comes to food allergies. You should continue to avoid your allergens, read labels carefully and carry auto injectable epinephrine."
Related Posts
Comments
About the Author
Carla Basiliere, health enews contributor, is a seasoned communications professional with over 15 years of experience in the health care industry. Carla has a BS degree in Mass Communications from the University of Minnesota Mankato. In her free time, Carla enjoys spending time outdoors with family and friends.