Finding community after cancer and amid a pandemic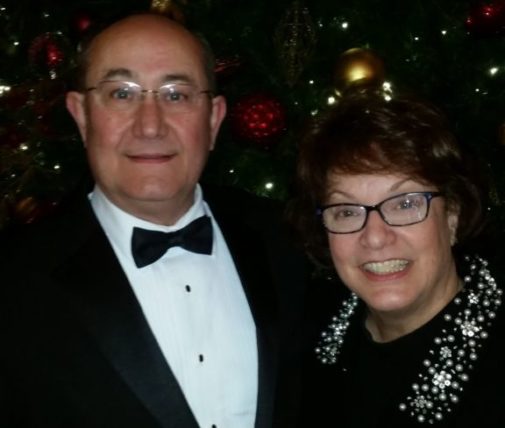 In the summer of 2017, Joan Manos scheduled her screening mammogram, an annual preventive screening that she has faithfully kept up for years. She had no suspicions, symptoms or family history going into this routine visit. A follow-up 3D mammogram and biopsy eventually revealed the news she never saw coming: She had breast cancer.
"The news totally came out of the blue. Just hearing the word 'cancer' was very scary," Manos says.
Fortunately, Manos' breast cancer was caught in its early stage, and she underwent a lumpectomy and one month of radiation. As she approaches three years of cancer survivorship, she reflects on the sense of community she found through Advocate Lutheran General Hospital, a place she has come to know and trust over the years. It is the same hospital where she underwent hip replacement surgery and delivered her children.
"When I finished radiation, I met with Dr. Pamela Kaiser who recommended that I start oral medication to make sure the cancer doesn't come back," Manos says. "I was hesitant to take it because one of the side effects is weight gain, and that's when Dr. Kaiser told me about the Survivorship Center."
Advocate Lutheran General's Survivorship Center is the first program of its kind in Illinois, offering comprehensive support services to cancer patients and their families and caregivers within a freestanding facility on a hospital campus. Its programming includes one-on-one social work, nutritionist and counselor support, cancer-specific support groups, wig fittings, art therapy, as well as nutrition lectures and a variety of different exercise classes.
"Cancer care is a journey, even after treatment," says Dr. Sigrun Hallmeyer, medical director of the Survivorship Center. "Research has shown that maintaining a healthy diet, an active lifestyle and a sense of emotional well-being are all key ingredients to thriving after cancer. Our Survivorship Center gives cancer survivors the tools they need to achieve these goals."
When Joan found out about the exercise classes, she was sold and agreed to take the oral medication. Prior to the pandemic, Joan visited the Survivorship Center three times a week for various exercise classes. Now that the Survivorship Center offers classes virtually, Joan can now attend an exercise class every day. Her favorite classes are the cardio and yoga classes.
"The Survivorship Center is a godsend," Joan says. "It's a wonderful group of people who work there, and the regular participants and I have become very good friends."
Joan has become so close with some of the other participants that they will spend time together outside of virtual classes via Zoom. During a time when we are forced to be a part, Joan says the sense of community through the Survivorship Center has really helped her feel connected.
"You miss the human interactions you have before, during and after classes, but at least with the virtual classes, we get to see each other on screen. I'm so grateful to have these survivorship classes and now to have them be virtual, it's been a godsend," she says.
Related Posts
Comments
About the Author
Jaimie Oh, health enews contributor, is regional manager of public affairs and marketing at Advocate Health Care. She earned her Bachelor's Degree in Journalism from the University of Missouri-Columbia and has nearly a decade of experience working in publishing, strategic communications and marketing. Outside of work, Jaimie trains for marathons with the goal of running 50 races before she turns 50 years old.