When staying home isn't safe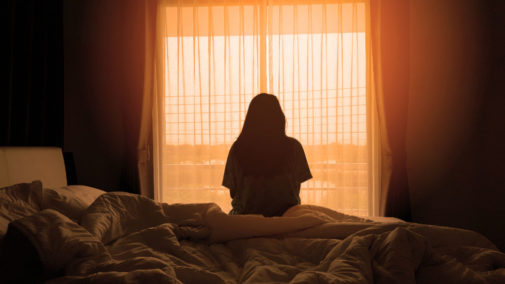 There has been a "horrifying surge" in domestic violence since global lockdowns related to the coronavirus. That warning came directly from the United Nations, in a National Public Radio article.
"It's important for us to remember that not everyone is safer at home. During this time, victims of domestic violence and sexual assault may also be experiencing isolation that can increase abuse," explained registered nurse Sharain Horn, a Sexual Assault Nurse Examiner and Executive Director of Healing & Advocacy Services for Advocate Aurora Health.
During this time of COVID-19, Hornwants to send a message that Advocate Aurora Health services still are available for victims of abuse. If you or someone you know needs treatment, you can go to any Advocate Aurora Health Emergency Department and ask for assault services. Survivors of sexual assault are either treated by a SANE nurse or someone who is trained to collect evidence and respond to trauma.
"We don't want to lose anyone who needs help during this pandemic. Whatever hospital you walk into at Advocate Aurora Health, the staff knows what is 'best practice' for victims of violence and they're ready," Horn says.
"The quality of care at Advocate Aurora is already leaps and bounds above everyone else," said Ann Adlington, the regional SANE coordinator for Advocate Children's Hospital. Ann has been a SANE nurse for 7 years and previously managed an Advocate emergency department.
"This is a vulnerable population and they need to know we are here for them," Sharain said. "We have a moral obligation to treat victims of violence with the utmost compassion and best practice care."
For immediate help, you can call our confidential crisis hotline—no matter where you live— at 414-219-5555 or text 414-219-1551.
Related Posts
Comments
About the Author
Tami Hughes is a public affairs coordinator for Advocate Aurora Health. She attended college at the University of Miami and loves watching her Hurricanes play just about anything. She enjoys cooking and going to concerts with her husband. Her heart is made happy by her children, Neenah and Jack, and her dog child, Rizzo.