Do you miss tailgating? Try homegating.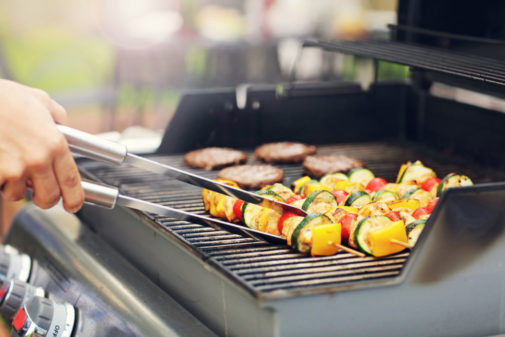 Long has tailgating been a staple in football fans' routines and pre-game rituals: Good food, good company, good drinks, games and lots of entertainment for sure.
What's not to love?
But with empty stands this year, tailgating will have to take a bench on the sidelines.
Thankfully, there is a safer alternative, and it's called homegating.
"If you haven't heard the term homegating, it's really like tailgating, but just taking it indoors," says Carrie Taicher, registered dietitian at Aurora BayCare Medical Center in Green Bay, WI. "With the prevalence of COVID-19, we want to make sure we're taking as many precautions as we can while still enjoying the things we love."
Taicher offers some tips for safe and successful homegating:
Take the party outside, weather permitting, especially if you don't have enough room in the house to stay six feet apart.
Wear masks whenever you are inside or whenever social distancing is not possible.
"Healthify" your favorite recipes. "One of my favorite things to make is taco dip," Taicher says. "I healthify it by swapping out some of the unhealthier ingredients. For example, I remove the cream cheese and sour cream, then replace it with plain, non-fat Greek yogurt to make a healthier option that's still going to please the crowd."
Try some new recipes: "If you want some simple options, you can always have a veggie tray or a fruit salad," Taicher says. "There's lots of fun recipes on the internet, like baked buffalo cauliflower bites, or even do homemade pizza or a taco bar with light options."
If you're having guests over, encourage guests to wash their hands before and after eating. "Also, definitely no double dipping," she says. "If you're having guests around, really try to reinforce that."
Space out food items if you can.
Offer guests prepackaged foods when possible for grab-and-go options to limit cross-contamination via utensil touching.
"You can make homegating just as fun as tailgating by really focusing on the positive aspects,"  Taicher says. "This is something we've had to do with our COVID-19 situation and being stuck indoors, to look at those positive aspects. You still get to watch the game and cheer on your favorite team. You can connect with people virtually – friends or family members – if you're celebrating from within your own home. And it's going to be cheaper than going out to the stadium for a high-priced item."
Related Posts
Comments
About the Author
Brianna Wunsch, health enews contributor, is a public affairs coordinator for Advocate Aurora Health with a BA in public affairs from University of Wisconsin - Green Bay. In her free time, Brianna enjoys living an active lifestyle through biking, hiking and working out at the gym, but even more than that, she especially loves spending quality time with her two cats (Arthur and Loki), son and husband.