Is it safe to go back to the gym?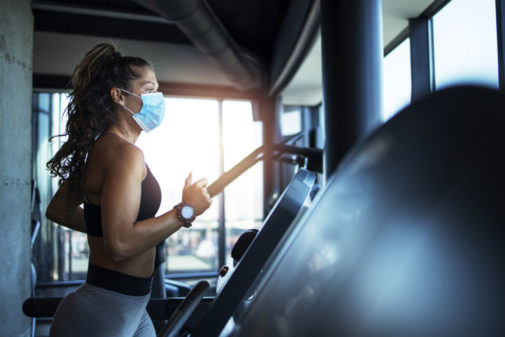 As businesses across the United States have opened their doors, one point of contention has been the opening of gyms. In fact, you might recall gym owners in New Jersey who were arrested for defying shutdown orders.
Before the pandemic, gym memberships were booming in the United States. According to the International Health, Racquet & Sportsclub Association, more than 71.5 million consumers had a health club membership in 2018, or about 1 in 5 Americans.
But the big question remains: Is it safe to go back to the gym right now?
"Overall, I would not recommend going to the gym due to an increased risk of spread of the virus in that environment," says Dr. Raheel Mody, family medicine physician at the Aurora Health Center in West Bend, WI.
However, if you're planning to go back anyway, here are some tips Dr. Mody recommends that you can use to help try to protect yourself and others.
Go to the gym during off-peak hours.
Maintain social distancing (at least 6 feet apart).
Wear a mask at all times.
Sanitize exercise equipment before and after using it.
Look into workouts that you can do at home.
Related Posts
Comments
About the Author
Colin graduated from Marquette University with a degree in communications and has more than 10 years of experience in small marketing firms to Fortune 500 companies. Colin is married to his wonderful wife, Brooke, and they have two children. Outside of work, Colin enjoys golf, going to the gym, watching movies (he is a Star Wars nerd), tinkering with his home theater and spending time with family and friends.