One billion people suffer from this disorder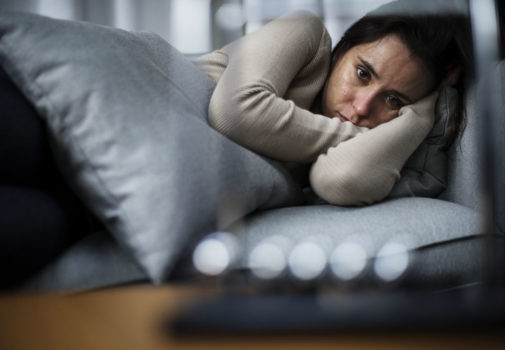 Nearly one billion people globally have a mental disorder, and those with severe mental disorders tend to die earlier than the general population, according to the World Health Organization (WHO). Over the weekend, you may have seen a flood of World Mental Health Day posts from your social media networks raising awareness around mental health, normalizing the challenges many of people face and showing support for those who are struggling.
Now more than ever, mental health is on the minds of everyone as we continue to face a year full of unparalleled stressors from a global pandemic and its health and economic impacts to the national election and civil unrest weighing heavily on people. The Centers for Disease Control and Prevention surveyed U.S. adults in late June and discovered 40% of them are struggling with mental health or substance use during the pandemic.
"The environmental stressors of our present and uncertainty about the future are being reflected in increased rates of suicide, drug overdoses, domestic abuse, and societal violence," says Dr. Lance Longo, a psychiatrist at Aurora Dewey Center. "This is being compounded by more limited access to mental health and social services."
In support of investing in mental health resources, WHO, United Global Mental Health and the World Federation for Mental Health launched the #MoveforMentalHealth challenge. This effort is encouraging people around the world to post videos to social media showing what they do in support of their mental well-being in the hopes of making a positive impact.
This project is helping to encourage healthy practices to support good mental health.
"The importance of diet, exercise, and basic self-care skills, whether it be a simple walk or jog, focused workout, or involvement in holistic health activities like meditation or yoga all have been shown to boost the immune system and improve overall emotional health and well-being," says Dr. Longo.
Looking for help? Find a doctor if you live in Illinois. Or find one if you live in Wisconsin.
Related Posts
Comments
About the Author
Marrison Worthington, health enews contributor, is a public affairs and marketing manager at Advocate Christ Medical Center in Oak Lawn, Illinois. She is a graduate of Illinois State University and has several years of global corporate communications experience under her belt. Marrison loves spending her free time traveling, reading organizational development blogs, trying new cooking recipes, and playing with her golden retriever, Ari.