A new phone number for mental health emergencies coming in 2022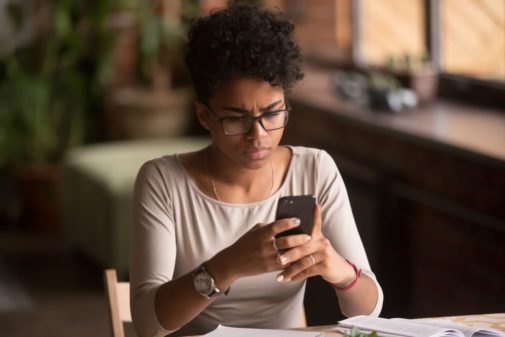 A new, three-digit emergency phone number dedicated solely to mental health will become a reality in 2022 – welcome news in a time when more people find themselves in crisis.
The creation of the number – 988 – is due to the National Suicide Hotline Designation Act, which became federal law last month after suicide prevention advocates pushed for a dedicated line for suicide and other mental health emergencies. It's expected to go live summer of 2022.
Suicide rates in the country have been climbing in recent years, according to the Centers for Disease Control and Prevention, and the mental health fallout from the COVID-19 pandemic adds even more concern.
"There's definitely a need," said Dr. Shannon Gritzenbach, medical director of outpatient behavioral health services at Advocate Good Samaritan Hospital. "People are feeling pretty hopeless. There's so many heavy things going on in the world."
Gritzenbach said she's heard from patients that existing crisis phone and text lines have had lengthy waiting times. An additional, easy-to-remember hotline like 988 will be a welcome resource, she said.
It's also important to have a distinct mental health hotline separate from 911 because although first responders have mental health training, that kind of response is not always geared toward that kind of emergency, Gritzenbach said.
"People will get more appropriate, mental health-geared care," she said.
The law that created the hotline also provides funding and allows states to charge fees on wireless bills, like what's already in place for 911. Gritzenbach said that funding is greatly needed to support and staff local call centers that field crisis lines, including the upcoming 988.
She also hopes this hotline symbolizes a turning point in how society views mental health. "The symbolism of acknowledging this is a medical condition like any other is a huge step in the right direction."
While 988 is not yet active, the National Suicide Prevention Lifeline is available now for those in crisis: 800-273-8255.
Related Posts
Comments
About the Author
Kate Thayer, health enews contributor, is a public affairs coordinator with Advocate Health Care. She spent nearly two decades as a journalist, most recently as a reporter at the Chicago Tribune. Throughout her career, Kate has written about public health, politics, government, education and legal issues, along with human interest stories. She enjoys running, podcasts and her twin daughters.