What is Donor Sabbath?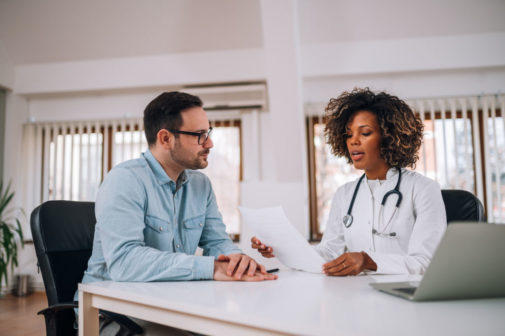 Twenty people die every day waiting for a life-saving organ. With more than 100,000 men, women and children in the U.S. waiting for an organ transplant, this year's Donor Sabbath, an interfaith celebration of life and thanksgiving on Nov. 13-15, offers a time to talk about the critical need and realities of organ donation.
"You can save a life or many with your gift," says Dr. Ajay Sahajpal, Medical Director of the Abdominal Transplant and Hepatobiliary Program at Advocate Aurora Health. "We invite our communities to talk about the need for organ donation. If interested, we encourage people to register as a donor within their state or call our team to talk about living abdominal donation options."
For living donation, it requires critical and compassionate thought about your current and future health, and brings to light various social, religious, family and financial considerations. Often, living donors know who they would like to direct their gift to, but there are also altruistic and paired exchange kidney donation programs to consider.
For end-of-life donation, it is important for anyone interested to discuss their intent with family members and to register in their state as a donor. This helps families know their loved one's decision to make the ultimate act of giving. You can go here to sign up to be an organ donor in your state.
"We recognize the personal considerations of organ donation," Dr. Sahajpal says. "Our donors and their families are treasured by our transplant team."
The National Donor Sabbath is observed annually, two weekends before Thanksgiving from Friday through Sunday by the interfaith community. Learn how all major religions in the U.S. support donation as a final act of compassion and generosity.
If you are interested in learning more about living organ donation, please contact Advocate Aurora Health's Abdominal Transplant Program at 414-646-0584 if you live in Wisconsin or 708-684-7100 if you live in Illinois.
Related Posts
Comments
About the Author
Michelle is a 20-year veteran in the health and human services industry. Throughout her career, she has helped families navigate community and educational resources, supported children in foster care to successfully transition to adulthood, and advocated alongside survivors of sexual abuse and domestic violence. Michelle donated her kidney to her best friend's father in 2014 and ever since has been an avid supporter of organ donation. Michelle enjoys spending time with her family and friends at the beach, pool and live concerts.