Socialize, but from a distance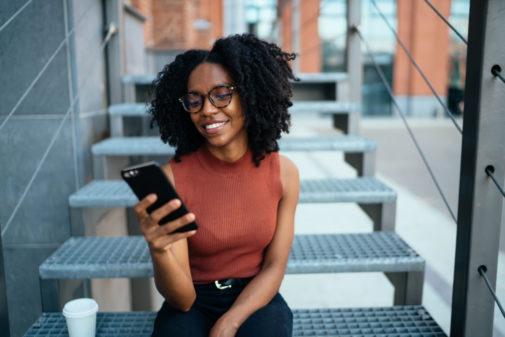 The year 2020 will go down as many things, including being tough on friendships. The year has caused a lot of us to ask: How can I maintain relationships while socially distancing?
Both time and trust, the foundations of which close social bonds are built, are being challenged. When threatened by stressors, such as a pandemic, emotional bonds can suffer a breakdown.
A recent review in the journal Proceedings of the Royal Society A: Mathematical and Physical Sciences explores the structure and function of social networks in 2020.
"Smaller social networks are correlated with increasing social isolation and loneliness, and loneliness in turn has a dramatic effect on morbidity and mortality rates," the review says. "There is now considerable evidence that the number and quality of close friendships that an individual has directly affects their health, wellbeing, happiness…and their even longevity, as well as their engagement with, and trust in, the wider community within which they live."
As we gear up for colder months ahead with less opportunity to safely socially distant outdoors, Dr. Matthew Atienza, medical director of Adult Inpatient Psychiatry at Advocate Lutheran General Hospital in Park Ridge, IL, offers the following tips to maintain emotional closeness:
Continue to take advantage of staying in touch virtually. You don't have to commit to weekly happy hours if you are experiencing Zoom-fatigue, but use the virtual world in which we live and reach out, whether it's via FaceTime or just sending a photo of your dog.
Make a habit of reaching out to friends that you are thinking of them. Make an effort to check-in. A simple, "I'm thinking about you," can go a long way in restoring bonds with friends.
Invest time in connecting. The intimacy of a close friendship still relies on the time put in. The more time you spend chatting with a friend equates the mutual bondedness felt.
Whether you are worried about losing a close bond or about potential "awkward reunions" in the future, following Dr. Atienza's tips could help. Family is a different story, according to the review.
Thanks to the intrinsic bond and higher likelihood of forgiveness among family members, it is likely that lack of interaction won't take long to bounce back from. Friendships require time, attention and trust to stay whole.
Related Posts
Comments
About the Author
Kelsey Sopchyk, health enews contributor, is a media relations coordinator at Advocate Aurora Health. She earned her BA in journalism and mass communications from the University of Iowa. In her spare time, you can find Kelsey tending to her plant children, trying new sushi restaurants in Chicago and cheering on the Cubs.