Is it a mood swing, or is it depression?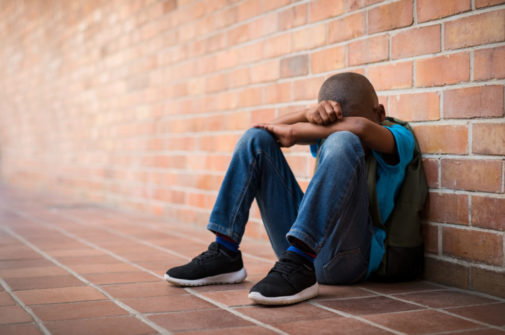 Is your teen experiencing mood swings, or is it depression? You may struggle to discern between the two.
A  poll of about 820 parents with a child in middle school through high school included questions such as:
How confident are you that you would recognize the signs or symptoms or depression in your child?
Does your child know a peer/classmate with depression?
How likely is your child to talk with you or their other parent, or ask you or their other parent for help, if they were feeling depressed?
The results? About 25% of those polled say their child knows a peer with depression. And while a majority of parents surveyed felt they would be able to recognize depression symptoms in their child, two-thirds of them report barriers to recognizing those symptoms, including not spending enough time with their child and their child being good at hiding feelings.
"Studies that look at the similarity between children and parents' reports of children's emotional distress, including symptoms of depression and reactions to traumatic events, are often quite different," says Dr. Lori Osborne, a psychologist at Advocate Children's Hospital. "This suggests parents are not always able to detect depression and emotional distress in children."
"As children grow older, parent perceptions are more accurate," Dr. Osborne says. "This is also the case if the depression is associated with some kind of acting out behavior, such as non-compliance or substance use."
Dr. Osborne says parents should be aware that symptoms of depression in children can include:
Being irritable
Changes in eating and sleeping habits
No longer enjoying activities that used to be pleasurable
Concerned about your child? Dr. Osborne reminds you not to hesitate to seek further assessment from your child's pediatrician or therapist.
Looking for a pediatrician? Find one in Illinois or find one in Wisconsin.
Read more:
Related Posts
Comments
About the Author
Holly Brenza, health enews contributor, is the public affairs coordinator at Advocate Children's Hospital. She is a graduate of the University of Illinois at Chicago. In her free time, Holly enjoys reading, watching the White Sox and Blackhawks, playing with her dog, Bear and running her cats' Instagram account, @strangefurthings.