Mobile Dental Program helps create smiles for patients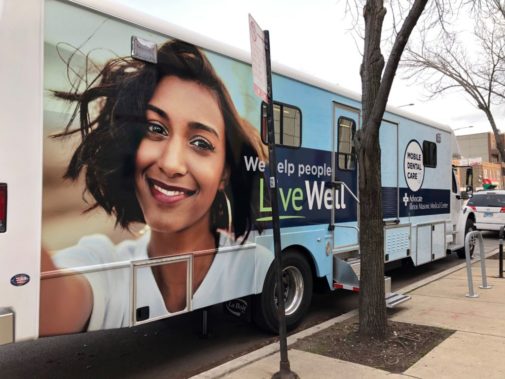 Julia Ordonez has gone without teeth for 20 years. She is 79 years old and didn't have regular dental insurance. She thought there was nothing that could be done.
"I went to three different dentists and they all said my mouth was bad. They denied making dentures for me," Ordonez shared.
But at the end of 2020, she discovered the Mobile Dental Program through Advocate Illinois Masonic Medical Center, and her luck finally changed. "This program was willing to work with me and give me a set of teeth I can use. I am extremely happy with my new teeth," Julia said with a smile.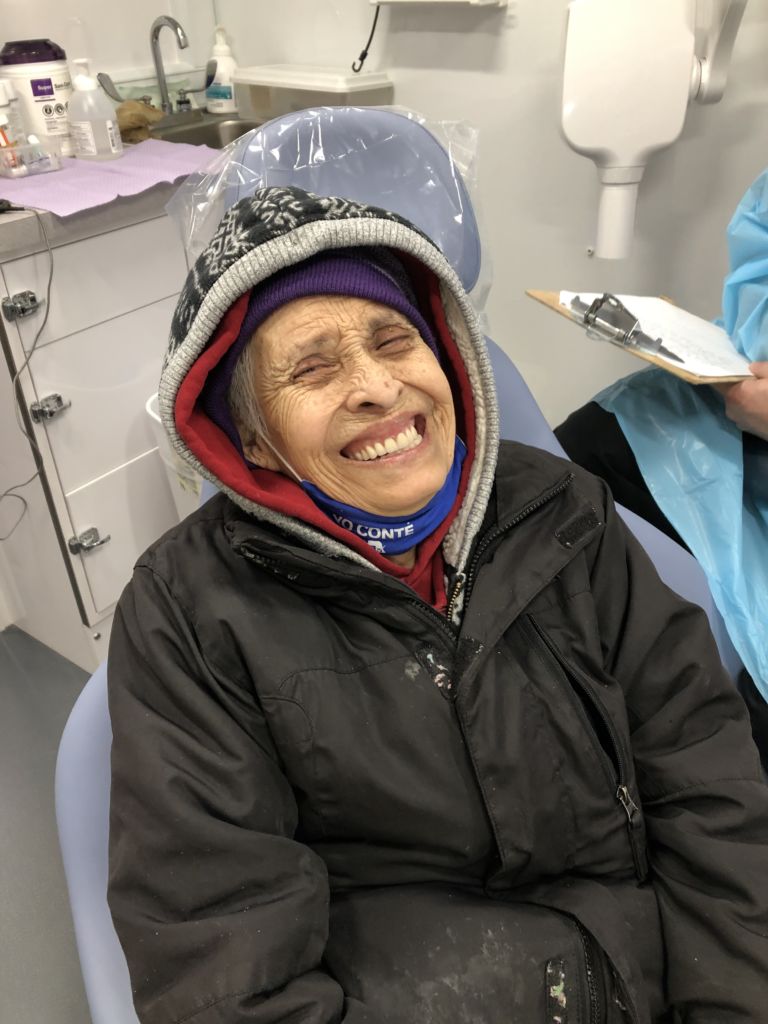 Ordonez received care through the Mobile Dental Program which just received a new van that will help us take care into the community where it's needed most. The van was funded through Advocate Charitable Foundation, thanks to a grant from the Illinois Department of Public Health. The goal of the program is to provide quality, comprehensive and affordable dental care to underserved adults and children throughout Chicago. This new van will help the program treat over 650 low-income and at-risk people who, like Julia, would likely have nowhere else to turn.
"The van serves as a modern dental office on wheels, equipped with two exam rooms," explained Amy Martin, director of Mobile Dentistry at Advocate Illinois Masonic.
The van can provide virtually any service provided in a freestanding dental facility. The program works with 18 partner sites through the city of Chicago and greater Chicagoland area. It has been significantly funded through philanthropy for 20 years, giving the gifts of a smile and confidence to thousands of people.
"This new van makes thousands of healthier smiles possible across the city over the next few years. We are truly grateful," said Dr. Martin.
Related Posts
Comments
About the Author
Tami Hughes is a public affairs coordinator for Advocate Aurora Health. She attended college at the University of Miami and loves watching her Hurricanes play just about anything. She enjoys cooking and going to concerts with her husband. Her heart is made happy by her children, Neenah and Jack, and her dog child, Rizzo.