Heading back to work? Here are some things to keep in mind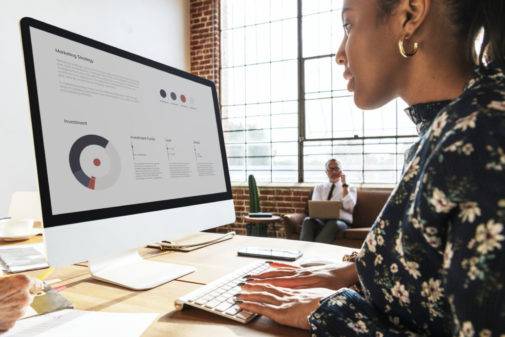 The United States has surpassed 30 million positive cases of COVID-19, with over half a million deaths. But as states begin to open up and employees return to the workplace, employers need to put plans in place to keep everyone safe and healthy. Here are some precautions to consider:
Prevention: Not only should you properly clean and sanitize all areas, but employees should be screened before they come back to the office. "You can set up a way to take the temperature of employees every day, either at home where they can fill out a symptom checker and questionnaire, or it can also be done on site when employees arrive," explains Dr. Minhaj Husain an infectious disease specialist at Aurora St. Luke's Medical Center.
In addition, make sure everyone is practicing social distancing, that hand sanitizer is readily available and common areas, like a staff kitchen, get special attention with disinfectants.
Investigation: If you have an employee who does test positive, employers need to determine which of their colleagues may have been exposed. "If you think people were in contact with the positive individual, make sure you notify them while maintaining confidentiality of the sick person," Dr. Husain says.
Mitigation: If an employee tests positive, ask exposed individuals to work from home if possible, even if they aren't showing symptoms. The Centers for Disease Control also recommends wearing cloth face coverings when social distancing of at least 6 feet isn't possible. Here are some tips for mask face coverings.
Quarantine/Return to Work processes: Put a return-to-work strategy in place and encourage workers to stay home if they don't feel well. "At least three days should pass since the individual is considered recovered from the illness, meaning the fever is gone without taking any medications," Dr. Husain says.
Communication: When you develop these plans, make sure you're communicating effectively with your team through emails and signage at the workplace. "Be transparent about everything you're doing so employees feel comforted about coming back to work," explains Christie Peterson, System Vice President of Human Resources at Advocate Aurora Health. "And if working from home is working for your organization, don't rush people back. See this as an opportunity to do things differently."
Related Posts
Comments
About the Author
Tami Hughes is a public affairs coordinator for Advocate Aurora Health. She attended college at the University of Miami and loves watching her Hurricanes play just about anything. She enjoys cooking and going to concerts with her husband. Her heart is made happy by her children, Neenah and Jack, and her dog child, Rizzo.