CDC eases masking restrictions for fully vaccinated people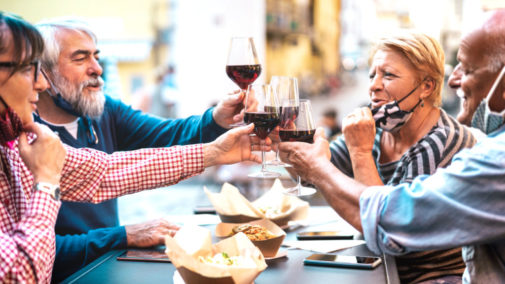 For the last year and a half, you may have chanted "phone, wallet, keys, mask" before you left the house. Now, people who are fully vaccinated can generally forego their masks at home and resume life as they knew it before the pandemic, according to the newest guidance from the Centers for Disease Control and Prevention.
Fully vaccinated people should continue to follow federal, state, local, tribal or territorial laws in addition to local business and workplace guidance. Masks are also still required for places like doctors' offices, hospitals, airports and homeless shelters, the CDC said Thursday, and a business may still require masks even if you're vaccinated.  Otherwise, "fully vaccinated people can resume activities without wearing a mask or physically distancing," the CDC announced. This new guidance does not apply to health care facilities, including Advocate Aurora Health.
"This new guidance should be more incentive for people to get vaccinated," said Dr. Robert Citronberg, executive medical director of infectious disease and prevention at Advocate Aurora Health. "We're all excited to get back to normal, but it's important for everyone to continue to protect themselves and their loved ones by getting the vaccine."
Fully vaccinated people do not need to self-quarantine or get tested before or after domestic travel, the CDC says. However, when traveling internationally, fully vaccinated people should pay attention to what's going on at their destination and show a negative test result or documentation of recovery from COVID-19 before boarding a return flight to the United States. They should also get tested three to five days after international travel, but do not need to self-quarantine after returning.
Kids as young as 12 years old can now receive the Pfizer vaccine, but there are still a large number of people who are hesitant about getting it themselves, much less helping their child get one. Experts said the vaccine is safe and effective for both children and adults, and people should get it when they can.
People are fully vaccinated two weeks after receiving their second dose of the Pfizer or Moderna vaccine or two weeks after the single dose of the Johnson & Johnson Janssen vaccine.
"If you're tired of wearing a mask, get the vaccine and you can stop wearing one," Dr. Citronberg said. "COVID-19 vaccines are effective and safe and they help reduce the spread."
Check out our COVID-19 Info Center to learn more about the virus.
Related Posts
Comments
About the Author