LGBTQ individuals report higher amounts of anxiety during COVID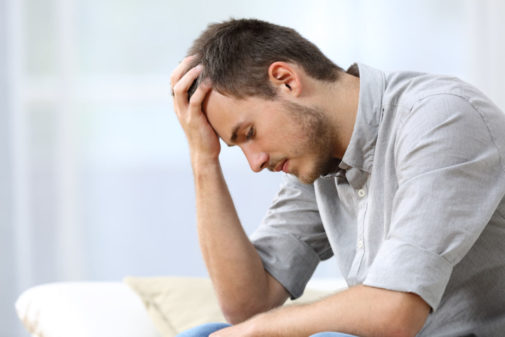 The pandemic has affected everyone, but members of the LGBTQ community have experienced more significant impacts than most. While the LGBTQ community experiences higher levels of health inequities in general, a recent study revealed that individuals who identify as part of this population reported higher levels of worry and anxiety due to COVID. They were also more likely to have lost a job during the pandemic.
"This is an often-overlooked community that we know experiences health inequities, but that isn't always examined," said Dr. Jessica O'Brien, a family practice physician at Aurora Health Center in Midtown with expertise in caring for LGBTQ patients. "I wasn't surprised by these results. Other at-risk populations have experienced more disparities during the pandemic as well."
The pandemic was also more likely to have a negative impact on the mental health of individuals who identify as LGBTQ, according to the study. More people in this community felt like the media underestimated the seriousness of the pandemic, the study revealed. Often, the feelings of worry are paired with challenges accessing care.
"I've had a lot of my patients who identify as LGBTQ express anxiety about COVID. Sometimes that can be driven by less access to health care," said Dr. O'Brien. "If you don't have a health care provider, that can add to your anxiety about getting care or getting your vaccine."
If you have family or friends who identify as LGBTQ, being supportive can make a big difference, especially during COVID.
"The LGBTQ community already experiences stigma and discrimination and then there is stigma and discrimination around mental health," said Dr. O'Brien. "If someone is experiencing that and can confide in you as a trusted person, that goes a long way. Ideally, go beyond that and help someone find access to things like therapy and counseling."
Lend a listening ear to those around you, Dr. O'Brien recommends. Even acknowledging people's anxiety can go a long way. If someone is still experiencing anxiety about getting COVID after getting vaccinated, do what you can to help them feel more comfortable by taking whatever precautions help them feel safe.
"Take care of each other," said Dr. O'Brien. "I encourage everyone to get the vaccine. If you have any vaccine concerns, talk to a health care provider."
Are you trying to find a doctor? Look here if you live in Illinois. Look here if you live in Wisconsin.
Related Posts
Comments
About the Author
Ben Hoekstra is a public affairs coordinator with Advocate Aurora Health. He previously worked in marketing and PR for various Milwaukee nonprofits and received his master's degree in Corporate Communications from Marquette University. He enjoys the outdoors, cooking, and all things Milwaukee.