'If we don't create a safe space, we are going to lose people.'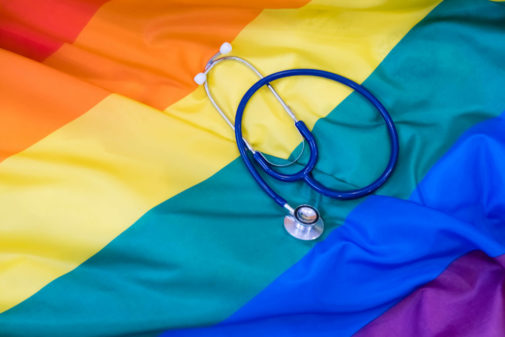 When Michelle Loewen, an Aurora Health clinic manager based in Green Bay, talks to team members about how much words and simple actions matter in health care, she recalls her friend's transgender son.
On a visit for a routine pap smear, the act of checking in at the front desk led to angst for him, said Loewen, who also serves as a patient liaison for the LGBTQ community and serves on a Diversity, Equity and Inclusion committee.
Because he had a beard, the front desk staff was shocked when he checked in for this exam, she said. The people in the waiting room could hear this confusion as the front desk staff questioned if he had misspoken, Loewen said.
"So now they've called out this individual is trans and have made it so awkward," she said. "They were really trying to do what they thought was right but made everything worse."
There's also a safety issue, Loewen added, citing statistics that show the transgender community is more likely to experience violence.
While sensitivity surrounding language and pronouns is important in all workplaces, it's vital in the health care setting for patients to gain trust and feel safe, she said.
This incident also illustrates how patients in marginalized communities might be hesitant to seek out routine health care, Loewen said. Patients need to trust their health care provider so that they can be honest with them; that leads to better care.
"That trust is so important," she said. "What if this patient no longer got physicals or went years without a pap and missed a cervical cancer diagnosis? All because his health care provider hasn't provided a safe space."
That's not what happened in this case, but Loewen uses it to educate team members on how to make patients feel supported and safe. She recommends providing patients with a private setting to ask sensitive questions, to use gender neutral language, not to make assumptions and to seek out education when unsure about how to handle a situation.
Loewen said using correct pronouns is also an important piece. Advocate Aurora Health has developed a pronoun information sheet for team members to educate themselves on talking to patients about gender identity.
"It's absolutely critical for people's mental health and self-identity that they are addressed with their correct pronoun," she said, adding, "It's not who you think I am; it's who I am."
For most people, it's just a matter of learning how to talk about it, Loewen said. "They don't know what to say or know what is or is not OK to ask."
It doesn't have to be complicated, but it is important, she said.
"In the health care setting, (asking about pronouns) is an important conversation so we can help people," Loewen said. "If we don't create a safe space, we are going to lose people."
Related Posts
Comments
About the Author
Kate Thayer, health enews contributor, is a public affairs coordinator with Advocate Health Care. She spent nearly two decades as a journalist, most recently as a reporter at the Chicago Tribune. Throughout her career, Kate has written about public health, politics, government, education and legal issues, along with human interest stories. She enjoys running, podcasts and her twin daughters.