A doctor responds to common colonoscopy excuses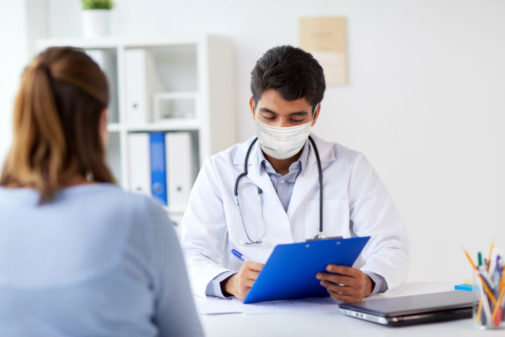 Dr. Marc Kennedy, gastroenterologist and hepatologist, Aurora Health Care in Kenosha, WI, has heard it all when it comes to reasons for avoiding a colorectal cancer screening. But as America emerges from the pandemic, COVID-19 should no longer be one of them.
According to the American Cancer Society, colorectal cancer is a leading cause of cancer death in the United States. "Yet colorectal cancer can be a preventable," says Dr. Kennedy. "Colonoscopy with detection and removal of precancerous polyps can help prevent this disease, and colon cancer itself is curable with early detection. That's why it's so important to get your screening for finding colon polyps or colorectal cancer when it's small and easier to treat. Timing is everything.
"People need to get back on track with all disease prevention strategies and screening exams," Dr. Kennedy says. "We don't want those cancer death projections to be higher this year because people skipped their exams last year."
Besides COVID-19, Dr. Kennedy addresses other common excuses for avoiding your colonoscopy.
The preparation is too unpleasant and time consuming. "That was true 10 or more years ago, but preparation has changed and not as onerous now," he said. "In many cases patients can be given just two liters of Low Volume Preparation – half of what was used in the past to clean out before a colonoscopy. Unfortunately, the colon prep is still necessary and very important to getting a good exam. Think of it as a small price to pay for a very large benefit."
My insurance won't pay for it. Almost all insurance plans do pay for a colonoscopy for screening, provided it is scheduled at appropriate intervals, which can vary based on risk.
It's for older people. The incidence rate among younger people has been increasing according to the American Cancer Society. "While screenings for colorectal cancer typically are recommended for those age 50 or older, new recommendations say screenings can start as early as age 45 or earlier, based on the presence of family history," he said.
I don't have a family history of colorectal cancer. Of the 150,000 Americans who develop colorectal cancer each year, 85% of these patients have no family history of the disease. "Everyone, no matter what is known of family history, should take advantage of this highly effective screening," said Dr. Kennedy.
Colonoscopy is uncomfortable. "We now have our anesthesia teams involved to provide very safe and effective sedation for these exams," he said. "Patients are comfortable and monitored throughout the entire process."
Dr. Kennedy says once his patients get their screening over with, they are always glad they did it. "Obviously, if an abnormality is detected, they are grateful for the early detection that can save their lives," he says. "And if it's an all-clear, then they are relieved to not have to worry about it for several years."
Learn about colonoscopy risk factors by taking a free colorectal health assessment here.
Related Posts
Comments
About the Author
Annette Guye-Kordus is a public affairs coordinator with Advocate Aurora Health.