Articles by "Annette Guye-Kordus"
Annette Guye-Kordus is a public affairs coordinator with Advocate Aurora Health.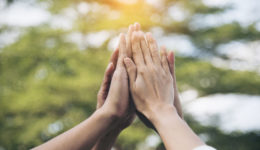 In his day-to-day practice, having Spanish as his first language creates a more positive patient experience and better outcomes for Hispanic patients, according to Dr. Javier Gallegos. And there's something more: A level of trust and friendship that is truly special in his experience as a physician.