Some experts now suggest colon screenings at age 45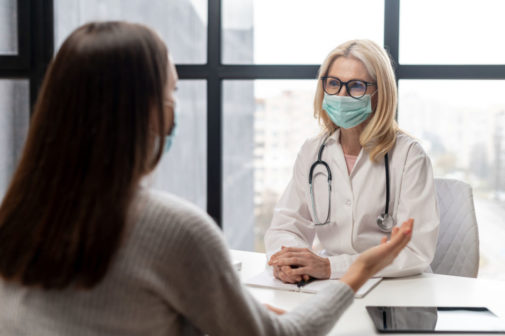 The US Preventive Services Task Force lowered the recommended age for colorectal cancer screening to 45 years old – down from 50. This comes as no surprise to Advocate Illinois Masonic Medical Center's Medical Director of Digestive Health Dr. Andrew Albert, who says that a significant increase in the incidence of colorectal cancer cases among younger people inspired the change.
"We have recently seen a 51 percent increase in colorectal cancer between the ages of 45 and 49. Previously, the data was suggesting the benefit of screening people 50 and over but now we are seeing these sharp increases," said Dr. Albert. "So, with such high numbers and even seeing people as young as 16 getting colon cancer, we want to be much more aware and preventative in our efforts."
There a multitude of reasons we are seeing an increase in this range.
"One of the more common ones, other than genetics and processed foods, is an increase in childhood obesity. We think obesity growing in prevalence is leading to increases in colorectal cancers and it's quite troubling," said Dr. Albert.
In addition, screening rates haven't rebounded to their pre-pandemic levels. Lack of screenings means lack of diagnosis, and lack of diagnosis leads to presentation at a later stage of disease with higher morbidity and mortality to follow.
Unfortunately, colorectal cancer has remained the second leading cause of cancer death. Experts hope the change in recommended screening age raises awareness about the dangers of colorectal cancer, and as a result, lead to more screenings, earlier diagnoses and saved lives.
The most common sign of colorectal cancer is no sign at all, Dr. Albert said. Some common symptoms in more progressed stages of colorectal cancer include rectal bleeding, abdominal pain, weight loss and sudden change in bowel habits. If you or anyone you know are experiencing these symptoms make sure you talk to a doctor.
Want to learn more about your risk for colorectal cancer? Take a free online quiz here.
Related Posts
Comments
About the Author