Can the COVID-19 vaccine cause infertility?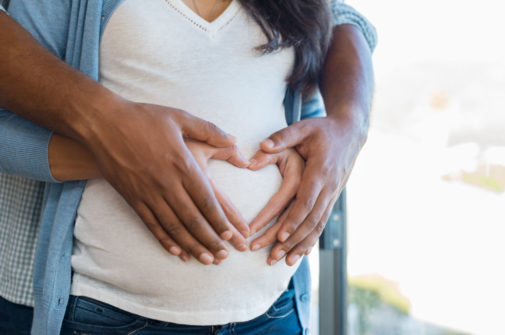 As disinformation and confusion fly on social media about the COVID-19 vaccine, you may have seen one regarding infertility. For people of childbearing age, this question can be scary, and they may be worried the risk of negative impacts on fertility is higher than the risk of serious complications from contracting COVID.
"I think there are a lot of rumors going around and this is one of them. Infertility is a subject that is really important for so many people," said Dr. Aida Shanti, fertility specialist in the Women's Pavilion at Aurora West Allis Medical Center. "There is no indication that the COVID vaccine can affect fertility."
Dr. Shanti has kept a close eye on the research. She primarily works with patients who are trying to get pregnant, so studies on the safety and efficacy for women who are pregnant or may become pregnant are important to her. The most recent data continues to back up what she found before — the vaccine is safe and effective, without any impact on fertility.
When her patients are worried about getting the COVID vaccine, Dr. Shanti focuses on answering questions.
"I understand. This is new technology and new terminology for most people. If you're looking for reliable information, go to the CDC website or the American Society for Reproductive Medicine," said Dr. Shanti.
She stresses that it's important to get the COVID vaccine as early as you can. If you can get the vaccine before you get pregnant, that's ideal.
"Pregnancy decreases your immune system, so we want you to get vaccinated before you get pregnant. I want you to know that when you're pregnant, you'll be safe," said Dr. Shanti. "We know that if you're pregnant, you're at higher risk for getting COVID and it will not be good for you. COVID can have a serious negative impact on pregnant women."
If you're considering starting to get pregnant, it's important to care for your overall health. Eat a healthy diet, exercise regularly, decrease your alcohol intake and stop smoking.
"You don't want to get sick while you're pregnant. That's also why we encourage people to get the flu vaccine," said Dr. Shanti. "When you get pregnant, we want you to be the healthiest you can be."
Are you trying to find a doctor? Look here if you live in Illinois. Look here if you live in Wisconsin.
Related Posts
Comments
About the Author
Ben Hoekstra is a public affairs coordinator with Advocate Aurora Health. He previously worked in marketing and PR for various Milwaukee nonprofits and received his master's degree in Corporate Communications from Marquette University. He enjoys the outdoors, cooking, and all things Milwaukee.