What Pride Month can teach us about diversity, acceptance and ourselves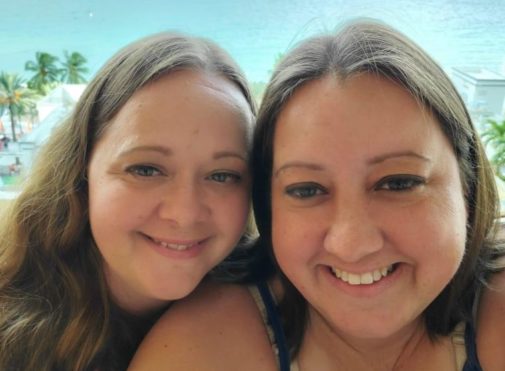 When Amanda Archer fell in love with a woman in college, she faced a battle with her identity. Growing up in the South and as a Christian, she struggled with her sexual and spiritual identities.
"It wasn't until many years later and a failed attempt at seminary that I came to the realization that God wanted me to be who I was made to be, and I needed to stop fighting," said Archer, a learning technology manager at Advocate Aurora Health,.
She's grateful to be celebrating Pride Month because she didn't allow herself to identify as gay or part of the LGBTQ community for many years.
"Pride means more to me now because of the struggle," she said. "It means I can be who I am without shame or fighting. It means I can be me."
Now married to her wife of 10 years and raising two young boys, Archer is dedicated to her passion for education, learning and development. What she hopes others will realize is that the LGBTQ community is just as diverse as any other and each person has their own unique story.
"Their stories are deep and deserve to be heard," Archer said.
When reflecting on how to make your work environment a more inclusive place, Archer recommended listening without judgement, hearing other's stories and appreciating and learning from their differences. In the health care space, she also shared the importance of ensuring LGBTQ patients receive the same quality of care.
As Pride Month is a time to reflect on how to create a more inclusive society, she also compared the beauty of differences to the beauty of a rainbow, one of the images associated with Pride Month:
"We're each a slightly different hue. Taking the time to hear the story of the person next us, no matter their color, sexuality or religion, will help us to see that we are all human and those things that make us different are what make the rainbow so bright," she said. "If we each simply tried to be like the person next to us, the world would be one dull color. Make the rainbow brighter."
Related Posts
Comments
About the Author
Anna Schapiro is a public affairs coordinator at Advocate Aurora Health. She has a background in public relations and communications and studied journalism at Northwestern University. When she's not working on internal communications for the organization, she enjoys cooking, reading and living in Chicago.