5 hot weather workout tips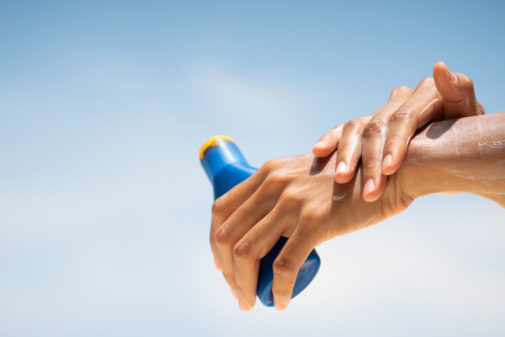 Summer is the perfect time to take your workouts outside.
But during the dog days of summer, sweltering temperatures, high humidity and tons of sun can turn your normal workout regimen dangerous, potentially threatening your health. This can be true for a walk in the park to training for a triathlon and everything in between.
So, how can you safely "sweat" out a workout? Sue Reynolds Reed, athletic trainer with Aurora Health Care has these five keys to safe summer exercise:
Stay hydrated: Drinking fluids before, during and after you exercise is key to staying hydrated. Water is good, but if you're working out for an hour or more or are sweating a lot, consider adding sports drinks that contain electrolytes and potassium to your hydration strategy. Thirst is your emergency warning system, if you are thirsty, you are already dehydrated. Drink enough to return you to your pre workout weight.
Wear sunscreen: Getting a sunburn isn't just a risk for those laying around at the beach. If you're in the sun for extended periods for any reason, your skin can get burned. Go for a waterproof sunscreen at least 30 SPF.
Dress light: This means both for material and color. Moisture-wicking fabrics can take the sweat away from your skin keeping you dryer and cooler. This includes tops, shorts, and socks. Wear a lightweight, mesh or vented baseball hat to keep the sun off your face.
Avoid the middle of the day: Typically, the hottest temperatures of the day happen between 10 a.m. and 3 p.m. To avoid a potentially glaring mistake – literally and figuratively – go in the morning or at night. But watch the weather since even in the morning or evening heat and humidity can be at dangerous levels.
Listen to your body: Even if you follow these guidelines, you can still get into trouble. If you notice any of the following signs or symptoms, it's past time to get into a cooler environment, push the fluids, electrolytes, and rest:
Cramps
Nausea/vomiting
Fatigue beyond what you expect for that workout
Dizziness
Excessive/abnormal or lack of sweating
Chills
Blurred vision
Increased heart rate beyond normal or that remains elevated with rest
Heat-related issues can be easily prevented with preparation and awareness. Follow these tips for safer summer exercise and talk with your doctor before starting your workout regimen.
Exercising to shed some pounds? Learn your ideal weight with our free healthy weight quiz here. 
Related Posts
Comments
About the Author
Matt Queen, health enews contributor, is a communication coordinator at Aurora Health Care in Milwaukee. He is a former TV sports anchor and journalist with extensive public relations experience across the health care spectrum. Outside of work, Matt enjoys watching sports (of course), cooking, gardening, golfing and spending time with his wife and two young children.