Should pediatricians be giving kids prescriptions for exercise?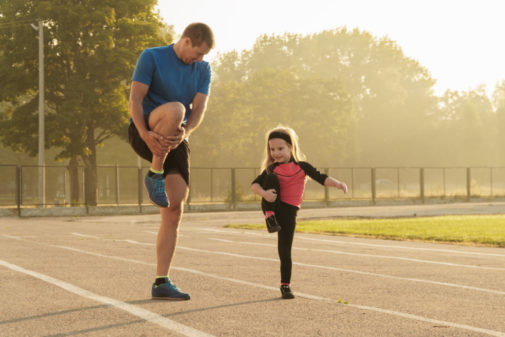 During the pandemic, some of us have become more used to a more sedentary 'quarantine routine.' That is especially troubling for children and teens.  Since 2020, childhood diseases like diabetes and mental health struggles have nearly doubled. Physical activity can most definitely help.
Dr. Jeremy Daigle, a pediatrician and weight management specialist at Advocate Children's Hospital, says physical activity can make a big difference in avoiding health problems in the future.  In addition to diabetes, liver disease and high cholesterol are just two other complications that could result from weight gain.
"Physical movement releases chemicals called endorphins inside the body that stimulate a person to feel good; it triggers a positive feeling that will help improve someone's mental health" says Dr. Daigle. "Furthermore, before we see any of the co-morbidities that could result from a sedentary lifestyle, we can try and prevent them. Routine exercise can reduce the need for medication to control these conditions."
Dr. Daigle suggests something as simple as walking the dog or physical movement with a Wii, as ways to engage children early and daily in the prevention process.  He says it is important to understand what your child enjoys. "Do what they like to do, not necessarily what you like. For example, a treadmill may not be your child's favorite activity."
"Get the whole family involved," suggests Dr. Daigle. "It can be lonely for a child to think that they are the only ones on this healthy lifestyle journey. We find that the more the family gets involved, the more likely children will actually do the activity. It is important to make it as fun as possible."
Dr. Daigle also recommends using the word physical activity instead of exercise. The word can promote negative thoughts and anxiety in children. Kids older than 5 should be getting at least 60 minutes of activity a day.
Get creative and think out of the box when it comes to family exercise. Getting our kids active again can not only help with their physical and mental health post COVID-19, but can prevent serious health issues in the future, he said.
Now is the perfect time to schedule your child's annual checkup. Find a primary care doctor in Illinois or Wisconsin.
Related Posts
Comments
About the Author