Here's the good news and bad news for Gen Xers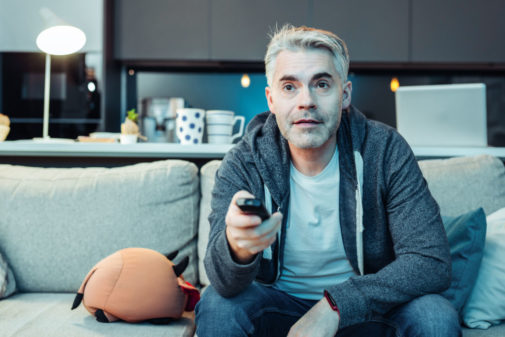 If you're an adult in your 40s or 50s, the good news is you might live longer than baby boomers. The bad news is you might spend more of those years living with illness, according to a recent study.
The analysis of 135,000 people living in England found that middle age adults aren't necessarily leading healthier lives compared to when seniors were at the same age. Researchers compared people ages 25 and 64 whose health was monitored between 1991 and 2014 as part of the Health Survey for England, an annual household survey.
Those born later reported the same or higher prevalence of high blood pressure and chronic illnesses such as diabetes, circulatory illnesses and being overweight.
For example, the study published in the journal Population Studies reported more than 78% of 44-year-old men born in 1970 were predicted to be overweight, compared with 71% of 44-year-old men born in 1958. The study also found that 16% of 56-year-old men born in 1958 were predicted to have high blood sugar, almost double the 9% of 56-year-olds born in 1946 who experienced high blood sugar.
One thing adults of any age can to do improve their health is to see their doctor every year for a checkup.
"Even if you're feeling fine, regular health exams can help prevent illness or, if you're diagnosed with an illness, begin treatment sooner before complications arise," says Dr. Jennette Berry, a family medicine physician at Advocate South Suburban Hospital in Hazel Crest, IL.
You also can safeguard your health by beginning lifestyle interventions that can help prevent, delay or manage chronic diseases. To get started, Dr. Berry suggests the following tips:
Aim for at least 150 minutes of physical activity per week. "This can be anything from going on family bike rides to tending to your garden – anything that gets you moving," Dr. Berry says.
Get at least seven hours of sleep.
Eat a balanced diet of fruits, vegetables, whole grains, lean meats and low-fat dairy products.
Work with your doctor to develop a safe weight loss plan if you're overweight.
Stop smoking.
Related Posts
Comments
About the Author
Vicki Martinka Petersen, health enews contributor, is a digital copywriter on the content team at Advocate Health Care and Aurora Health Care. A former newspaper reporter, she's worked in health care communications for the last decade. In her spare time, Vicki enjoys tackling her to be read pile, trying new recipes, meditating, and planning fun activities to do in the Chicago area with her husband and son.