RSV is usually seen in the winter months, but doctors are seeing a rise in cases this summer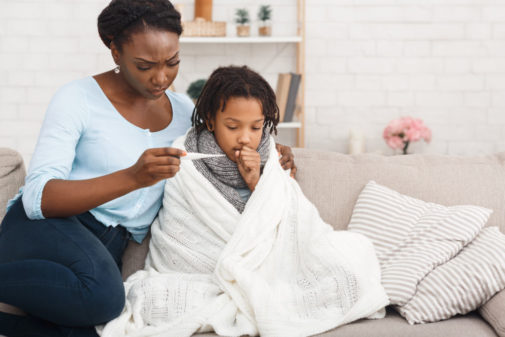 This summer, experts are seeing more of a respiratory virus that is usually seen in the fall and winter months.
"We saw no RSV in the traditional winter season. By the time late spring, summer rolled around, we started to see an increase in numbers and we're still seeing them now," said Dr. Shannon Staley, division director of pediatric emergency medicine at Advocate Children's Hospital.
Respiratory syncytial virus, or RSV, is a common respiratory virus that usually causes mild, cold-like symptoms, according to the CDC. However, RSV can be serious, especially for infants and older adults.
"It usually occurs from about December through March, April at the latest on really severe years. And this year, we didn't really see any RSV until almost May," she said.
She said over the last month, Advocate Children's Hospital has seen a surge in patients with bronchiolitis. Bronchiolitis is inflammation of the small airways in the young. RSV is the most common cause of bronchiolitis, according to the CDC.
"It affects younger children more severely than older children or adults and so we're seeing more infants that require hospitalization for oxygenation," Staley said.
Usually the numbers are almost close to zero at this time of year and they are higher than they have been yet in 2021, according to Staley.
She said in the early half of the year, most people were still in lockdowns, wearing masks and avoiding larger gatherings. Because of that, there weren't many RSV cases. Now that places are reopening, people are less stringent with masking and gathering in large groups again, and they're seeing an uptick in RSV cases.
"I'm not sure if this is going to be just a delayed spike from not seeing one much last year or if it's going to replace our traditional fall and winter spike," said Staley.
It's important for parents to keep a close eye on the breathing of infants and kids less than two years old, Staley said. If they start to develop difficulty breathing, very fast breathing or any signs of respiratory distress, they need to be seen by their pediatrician or in the pediatric emergency department.
"They can progress rapidly and they often need support such as oxygen or other respiratory care," Staley said.
She said most people with RSV or any kind of bronchiolitis will do well at home functioning with good, supportive care from parents.
Now is the perfect time to schedule your child's annual checkup. Find a primary care doctor in Illinois or Wisconsin.
Related Posts
Comments
About the Author
Brittany Lewis is a media relations coordinator at Advocate Aurora Health. She previously worked as a reporter at TV stations around the Midwest, including Milwaukee. She studied at DePaul University where she majored in Journalism and Public Relations. Brittany enjoys traveling, hanging out by Lake Michigan, trying new restaurants and spending time with friends and family.