Doing this after a heart attack could save your life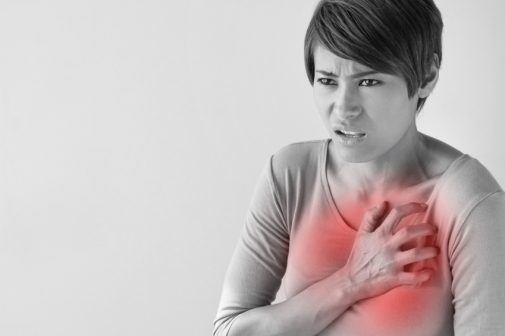 Heart attacks can be terrifying, sudden and life-altering medical experiences with potentially dire consequences.
There are many factors that contribute to your likelihood of having a heart attack or subsequent cardiac problem, including unavoidable genetic risks. But research has shown one of the best ways to avoid future heart attacks – and the hospitalizations they come with – is by participating in a cardiac rehabilitation program.
Cardiac rehab is an individualized treatment plan for patients who have suffered a heart attack, cardiac surgery, heart failure, heart transplant or other cardiac events, covering everything from physical activity to nutrition to stress management.
According to the American Association of Cardiovascular and Pulmonary Rehabilitation, recent studies have shown that people who complete a cardiac rehabilitation program can increase their life expectancy by up to five years, reduce all-cause mortality by up to 24% and reduce readmission rates.
It also has shown to:
Lessen the chances of another heart attack
Control heart disease symptoms such as chest pain or shortness of breath
Stop or reverse damage to cardiac blood vessels
Improve stamina and strength
Improve confidence and well-being
Anne Lipira, a cardiac rehabilitation nurse at Advocate Good Samaritan Hospital in Downers Grove, Ill., says despite these proven benefits, only approximately 28 percent of patients who should take part in cardiac rehab do so.
"There are so many people who could be helped by participating in a cardiac rehab program," she says. "By going through the program, patients take a holistic look at their cardiac health, their risk factors and their lifestyles to make sure they are in the best position to fully recover and live well."
Startlingly, nearly 25% of patients hospitalized with heart failure are readmitted within 30 days.
On top of her usual work with patients, Lipira recently co-founded a local chapter of national cardiac rehab nonprofit Mended Hearts to help support local cardiac patients. The organization is the world's largest community-based, peer-to-peer group aimed at educating and supporting heart patients as well as their families and caregivers. The group will host monthly meetings, educational events and on-unit visits to patients who have suffered a cardiac event.
Only 20% of cardiac patients who had a visit with a Mended Hearts volunteer were readmitted to the hospital after 30 days, according to a published study by the group.
"Many patients struggle after a heart attack for a number of reasons – reports of depression, no changes in their lifestyle or trying to do too much too quickly," she says. "A combination of fellow patients sharing their stories with one another and the guidance of trained professionals can make a huge difference," Lipira says.
Find out your risk for heart disease by taking our simple and easy Heart Risk Assessment.
Related Posts
Comments
About the Author
Nathan Lurz, health enews contributor, is a public affairs coordinator at Advocate Good Samaritan Hospital. He has nearly a decade of professional news experience as a reporter and editor, and a lifetime of experience as an enthusiastic learner. On the side, he enjoys writing even more, tabletop games, reading, running and explaining that his dog is actually the cutest dog, not yours, sorry.