Kids back at school? Here's how to prevent the spread of germs.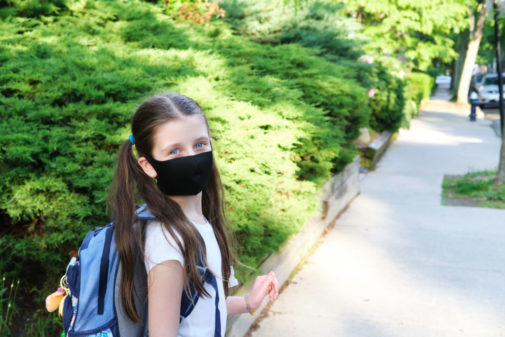 Is your child attending school in person? If so, you're likely wondering what measures you can take to reduce your family's risk of COVID-19 and other illness brought from school.
Dr. Mary Ann Collins, medical director of Infection Prevention at Advocate Children's Hospital, offers a few key messages to help.
What if my child is sick?
"First and foremost, remember that children who are sick should stay home and not go to school," Dr. Collins emphasizes.
What should mornings and after school look like?
"Routines are helpful for children and need to be discussed and reinforced. Morning routines might include reminders about wearing masks, washing hands and using hand sanitizer, social distancing and not sharing objects at school. After-school routines should always include taking off shoes and leaving them in a designated area near your home's entrance and of course, washing hands."
What needs to be sanitized?
"School bags and reusable lunch bags should be wiped down. Remember to wash masks daily. If possible, having multiple masks to get through the week may make things easier for you."
Dr. Collins reiterates that this is new for everyone and that it's important to take things one day at a time.
"Throughout all of this, we need to try to maintain calm and appropriate age-level communication with our children as we all navigate through these new experiences."
Related Posts
Comments
About the Author
Holly Brenza, health enews contributor, is the public affairs coordinator at Advocate Children's Hospital. She is a graduate of the University of Illinois at Chicago. In her free time, Holly enjoys reading, watching the White Sox and Blackhawks, playing with her dog, Bear and running her cats' Instagram account, @strangefurthings.