How to prepare to send kids back-to-school amid rise in COVID cases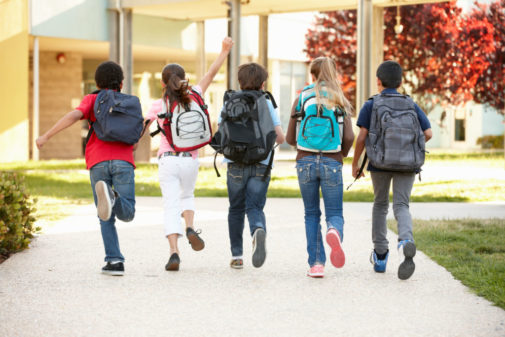 As students prepare to head back to the classroom, parents and school officials may be wondering how to protect kids as COVID cases increase with the spread of the delta variant.
"I'd recommend anyone who is eligible to definitely get a vaccine," said Dr. Brian Sapp, pediatrician, Aurora Health Center Pleasant Prairie.
Sapp said measures implemented last year to keep kids safe in school, like masking, social distancing, and hand washing, can keep kids from spreading or getting COVID.
If a child is not feeling well or having any potential COVID symptoms, keep them home, Sapp said. He said to monitor their symptoms and if needed take them into their physician and get a COVID test.
He said while the Delta variant does not appear to be affecting children as severely as adults, it does appear to impact kids more than COVID did at first.
Sapp said there's always the concern that cases could increase among children as school begins, especially among those who are not eligible to receive the vaccine.
"I think that's always been a concern. Even as the vaccine started rolling out, kids under 12 were not eligible, so they would potentially be more at risk for getting it. With the Delta variant, it definitely seems to be much more contagious and seems to be spreading around much easier than COVID was initially, so there's some concern about that as well."
Sapp said that's why it's important to implement the safety measures like masking, social distancing, and good hand washing.
"Try to be safe and do what's best for your kids. As well as for friends and family and the community as a whole, so we can try to get these numbers back down again so we can all get back to normal," Sapp said.
Now is the perfect time to schedule your child's annual checkup. Find a primary care doctor in Illinois or Wisconsin.
Related Posts
Comments
About the Author
Brittany Lewis is a media relations coordinator at Advocate Health Care and Aurora Health Care. She previously worked as a reporter at TV stations around the Midwest, including Milwaukee. She studied at DePaul University where she majored in Journalism and Public Relations. Brittany enjoys traveling, hanging out by Lake Michigan, trying new restaurants and spending time with friends and family.