This is what we can learn from Ted Lasso's panic attacks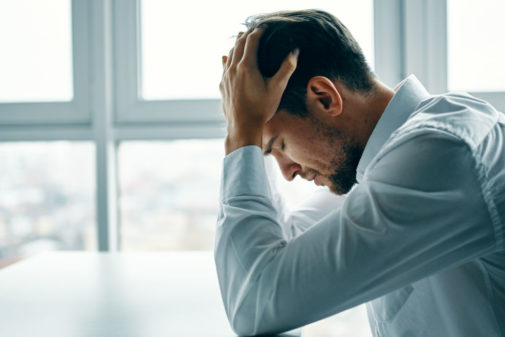 Over time, the hit TV show Ted Lasso strips away the wholesome, biscuit-baking, tea-hating veneer of its main character to reveal the more complex coach inside.
That includes revealing that Ted sometimes suffers panic attacks, whether it be during karaoke or under stress of a big soccer match.
"Panic attacks are often triggered by stressful events. They are also triggered by certain situations, such as being in crowded places or walking down a busy street," says Dr. Munther Barakat, director of behavioral health therapy at Aurora Psychiatric Hospital in Wauwatosa, WI.
The show has helped highlight the common mental health issue, which can happen to anyone, even a pun-loving, upbeat person you might not expect. You even can be predisposed to have them based on your genetics.
"Panic attacks are a form of an anxiety disorder," Dr. Barakat says. "There may be a genetic predisposition to anxiety disorder as many who have experienced panic attacks have family members with anxiety or depression.  There is also some evidence suggesting biological malfunction as a contributing factor to panic attacks."
So how do you know you're having one? They can be scary, because the symptoms can resemble more urgent physical problems like a heart attack. Here's how the National Institute of Mental Health describes the symptoms:
Heart palpitations, a pounding heartbeat, or an accelerated heartrate
Sweating
Trembling or shaking
Sensations of shortness of breath, smothering, or choking
Feelings of impending doom
Feelings of being out of control
And the fear that comes with suffering a panic attack can intensify it, creating a cycle that can be difficult to deal with.
"When someone experiences a panic attack it escalates due to the workings of both physical and psychological variables," Dr. Barakat says. "For example, your heart begins to race and you think: 'Something is terribly wrong.' That feeling ultimately escalates the panic attack symptoms. People with chronic panic attacks become more sensitive to normal physiological experiences."
Here's the good news, Dr. Barakat says: Panic attacks are treatable.
So if you suffer from them, don't be a goldfish and just try to forget about it. Ask a doctor for help. Don't let any outdated stigmas around seeking help get in your way. Be curious, not judgmental. And if someone you love is suffering panic attacks, be supportive and offer to talk. Maybe don't tell the tabloid press about it.
"Cognitive behavioral therapy is effective in helping individual reinterpret experiences that trigger panic attacks," Dr. Barakat says.
Are you trying to find a doctor? Look here if you live in Illinois. Look here if you live in Wisconsin.
Related Posts
Comments
About the Author
Mike Riopell, health enews contributor, is a media relations coordinator with Advocate Health Care and Aurora Health Care. He previously worked as a reporter and editor covering politics and government for the Chicago Tribune, Daily Herald and Bloomington Pantagraph, among others. He enjoys bicycles, home repair, flannel shirts and being outside.