Articles by "Mike Riopell"
Mike Riopell is a media relations coordinator with Advocate Aurora Health. Previously, he worked as a reporter and editor covering politics for the Chicago Tribune and Daily Herald, among others. He enjoys bicycles, home repair, flannel shirts and being outside.
And what you can do about it.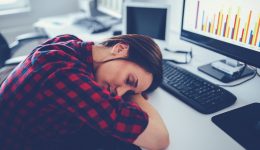 You lose an hour Sunday, so plan ahead now.
Time is of the essence if someone suffers a stroke. What you need to know.