How this plan could help you lose weight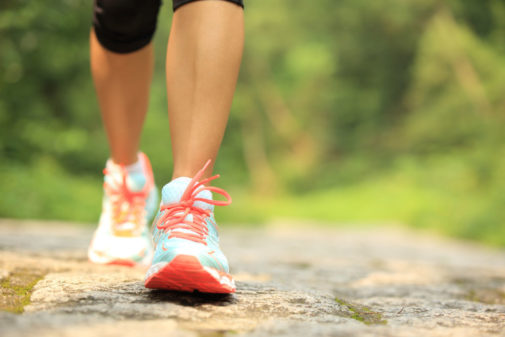 When Kayla Wiest's friends ask her how she lost 50 pounds and started running 5K races, she quotes a familiar phrase: "It's not easy, but it is simple."
Wiest joined the Health Management Resources (HMR) program after her primary care physician at Advocate Condell Medical Center, Dr. Bincy Joseph, recommended she consider it to assist her on her weight loss journey. HMR is a structured, medically supervised program that combines diet plans, health education and behavioral change to help patients lose weight and gain the skills they need to live a healthy life.
"I was finally ready to put myself first," said Wiest, a mother of two who struggled with her weight and healthy eating habits for years. "I wanted to be healthy, I wanted to lose weight and really, I wanted to feel good. I didn't want to be the couch potato parent."
Dr. Joseph said she often hears from frustrated patients who can't figure out why their repeated attempts to lose weight on their own aren't successful. Participating in a program like HMR often gives them the motivation and guidance they need to continue.
"A lot of patients say they know what they need to do," Dr. Joseph said. "But it might be a good idea to work with someone who has the background and expertise and can check in with you and give you feedback."
HMR, which Wiest joined through Advocate Good Shepherd Hospital, offers patients an easy-to-follow diet plan that limits the decisions patients must make around food by replacing their meals. Paired with weekly classes that provide strategies for weight loss and a transition plan for patients to begin shopping for and cooking their own meals, the program helps patients lose weight and keep it off.
"Weight itself is a huge risk factor for so many other conditions such as hypertension, diabetes, even arthritis," Dr. Joseph said. "It affects your lifestyle by causing lack of energy or pain, and it also affects you psychologically."
Wiest lost 50 pounds in her first four months on the program. Her success in the program inspired both of her parents to join so they can achieve their weight loss goals. Wiest also recently started running 5k races, much to the delight of her marathon-running husband.
"I always told myself I'm never going to want to run, but now I can totally do it," Wiest said. "Now my family has this new activity that's health and we get to do together. I really found a new way to live."
Now is the perfect time to make an appointment with a primary care physician. Whether you live in Illinois or Wisconsin, it's easy to find a doctor near you. 
Related Posts
Comments
About the Author
Katie Dahlstrom, health enews contributor, is a public affairs coordinator with Advocate Aurora Health. A storyteller at her core, she is a former newspaper reporter and spent nearly five years working as a public relations professional for Chicago's commuter rail agency, Metra. Outside of work, she enjoys birding, photography and spending time with her husband and dog.