How to celebrate safely this holiday season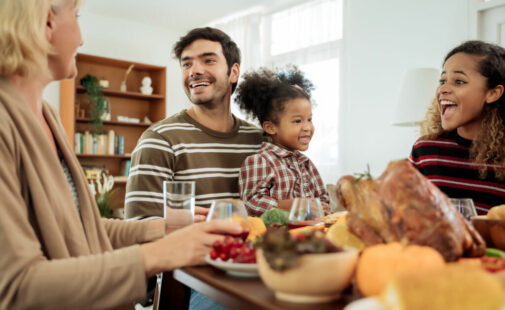 With Thanksgiving just around the corner, you may be wondering if this year is the year the holidays finally return to normal. Experts say it could be, with a few caveats.
"The best and easiest way to keep yourself and your loved ones safe from COVID-19 is to get vaccinated," said Dr. Robert Citronberg, executive medical director of Infectious Disease and Prevention at Advocate Aurora Health. "If everyone you're gathering with is vaccinated, you have a much better chance at minimizing risk for COVID-19."
"If you're gathering with people who are ineligible for the vaccine, like young children, you can still protect them by making sure everyone who is eligible gets their vaccine," he said. Getting tested within three days of the gathering will also provide an additional layer of safety.
If you're in a public indoor setting, it's best to wear a mask while you're not eating or drinking,  Outdoor gatherings are preferred because they are generally safer, but they are also weather-dependent. Avoid crowded and poorly ventilated spaces, the CDC says, and don't host or attend a gathering if you're sick or have symptoms.
If you're planning on traveling, be sure to follow domestic and international travel recommendations, especially if you're unvaccinated. Wear a mask while traveling and wash your hands often, Dr. Citronberg recommended.
The CDC also recommends boosters for people 65 years and older and adults living in long-term care settings, who have underlying medical conditions or who work or live in high-risk settings. Booster recommendations will likely be expanded soon, so check with the CDC website to find out when you're eligible.
"We are in a much better place than last year, but it's not over yet," said Dr. Citronberg. "If you remain vigilant and are up to date on your vaccinations, you should be able to navigate the holiday season safely."
There's still time for kids 5-11 to get their first dose, which will help protect them against COVID-19. Check out our COVID-19 Info Center to learn more about the virus.
Related Posts
Comments
About the Author