Are you having trouble sleeping?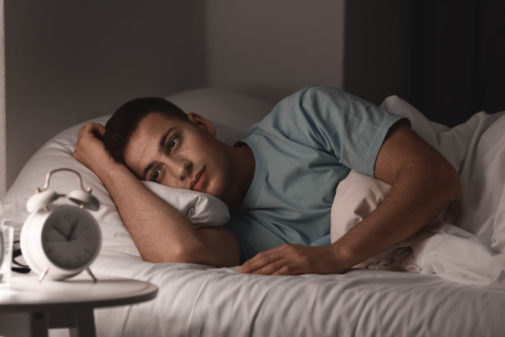 If you are one of the millions of people that suffer from sleep apnea, there are many treatments available to treat this serious condition. One such treatment is continuous positive airway pressure (CPAP) therapy, which uses a machine attached to a mask or nosepiece to deliver constant air pressure.
If you have been diagnosed with sleep apnea, how do you know if a CPAP machine is the right solution? It's something you should ask a doctor about.
According to the American Academy of Sleep Medicine (AASM) Clinical Practice Guidelines, certain criteria merit that CPAP should be used as a treatment of choice.
If a CPAP machine is determined to be the right course of action for treatment; Dr. Neil Gupta, a Pulmonary, Critical Care and Sleep Medicine specialist at Advocate Aurora Health and an AASM Fellow, reminds you to keep these tips in mind:
Make sure you have the right type of CPAP mask. CPAP masks come in many different sizes and configurations. For example, there are masks that are just used in the nose, while others can be full face masks that cover both your mouth and your nose. Depending on how you sleep, one of these configurations might work better than the other.
Does the mask fit your face? Work with your doctor and health care team to get sized and make sure that your CPAP mask fits your face snugly. A mask that is too loose may lead to mask leaks that can disrupt your sleep. A mask too tight might be painful or make your feel uncomfortable.
Getting used to air pressure. If the prescribed air pressure is too much to begin with, check to see if your CPAP machine has a "ramp" feature, which starts the air pressure at a lower amount and gradually increases as time goes on.  A CPAP that automatically adjusts the air pressure may help in certain patients.
Having dry mouth/nose. Some CPAP machines feature a humidifier, which allows you to set a moisture level that can help alleviate dry mouth/nose. Heated tubing may also be helpful.
Want to learn more about your risk for sleep apnea? Take a free quiz by clicking here.
Read more:
Related Posts
Comments
About the Author
Colin graduated from Marquette University with a degree in communications and has more than 10 years of experience in small marketing firms to Fortune 500 companies. Colin is married to his wonderful wife, Brooke, and they have two children. Outside of work, Colin enjoys golf, going to the gym, watching movies (he is a Star Wars nerd), tinkering with his home theater and spending time with family and friends.