Are prebiotics and probiotics necessary?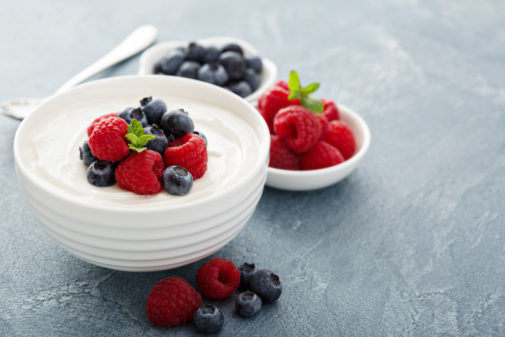 When talking about gut or gastrointestinal health, people sometimes turn to quick fixes. Products like probiotics and prebiotics are touted as magic solutions to any discomfort or issues someone may be having.
Probiotics, which contain live bacteria, are found in yogurt, fermented foods and some supplements. Prebiotics, on the other hand, are foods containing carbs that the healthy bacteria living in your gut can use for fuel. Common examples are fruits and vegetables like apples, berries and green vegetables.
While probiotics and prebiotics have been shown to be safe, the verdict is still out on how helpful they are. If you're experiencing gastrointestinal issues like diarrhea, constipation, bloating or heartburn, these additional supplements may not be the solution.
"If you're eating a diet that is high in fiber, includes lots of fruits and vegetables, and minimizes those greasy, processed foods, you'll be providing your body with much of the prebiotics it needs," said Dr. Michael Strupp, gastroenterologist at Aurora Medical Center Summit.
Your overall diet is one of the most important steps you can take, although adding in a probiotic supplement is safe and may help. It's also important to drink plenty of fluid—and by fluid, that means water. Coffee and soda are fine in moderation, but nothing is a substitute for H20.
Beyond your diet, maintaining a healthy weight and active lifestyle can also be beneficial.
"The more active you are, the better your GI tract will be," said Dr. Strupp.
These simple steps can help you avoid or address symptoms that you may be having. However, it's important to talk to your primary care physician if symptoms persist or get worse. Persistent diarrhea, dark black or red/bloody stools, unintentional weight loss and problems with swallowing are all symptoms that could point to a more serious underlying condition. Your primary care physician can advise you, start some testing and streamline the process if you need to see a specialist.
Especially during COVID, it's important not to delay regular screenings. You should be screened for colon cancer starting at 50 or even earlier if you have a family history of the condition. In general, if you ignore symptoms, there can be long-term issues that are harder to deal with down the road.
"It may not be comfortable to talk about, but it's important to your overall health to care for your GI tract. Discuss any new or persistent symptoms with your primary care physician, even if it might feel awkward to bring up," said Dr. Strupp.
Want to learn more about your risk for colorectal cancer? Take a free online quiz here.
Related Posts
Comments
About the Author
Ben Hoekstra is a public affairs coordinator with Advocate Aurora Health. He previously worked in marketing and PR for various Milwaukee nonprofits and received his master's degree in Corporate Communications from Marquette University. He enjoys the outdoors, cooking, and all things Milwaukee.