Surgeon General warns parents about mental health decline in children, adolescents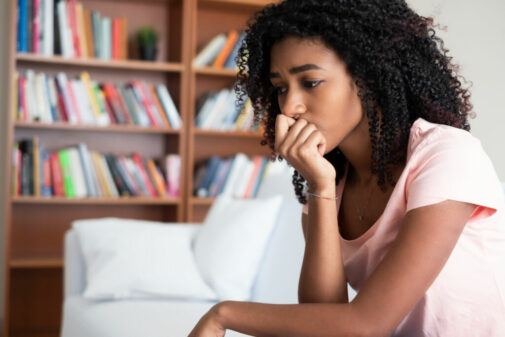 Last week, the U.S. Surgeon General called attention to the decline in mental health of children and adolescents and issued an urgent call to action. He emphasized the unprecedented challenges the pandemic has created for young people, who were already reporting an increase in mental health problems prior to COVID. He asserted that prioritizing the mental health of our youth is essential to their development and success. He reminded us that these problems are serious, and they are treatable.
Parents are all too aware of the difficulties this pandemic has created and the need for more, more, and more in terms of resources. Hopefully, this call to action will, in fact, raise awareness from policy makers and bring us more of what we need. But what about right now?
Even when we feel helpless as parents, there is always something we can do to promote mental and emotional wellness in our children. The structure we create and the way we communicate can make a difference. Of course, life is busy and family circumstances will determine what we can and cannot do on a regular basis. Don't fret- every little bit counts so just do what you can.
Here are some ways to support mental health in children and adolescents:
Start with the basics. Strive to maintain consistent routines and schedules, ensure children are getting enough sleep, eating healthy, and getting fresh air and exercise. Put boundaries around screen time, extracurricular activities, and schoolwork (children need down time and unstructured fun time too).
Check-in regularly. Ask open ended questions about feelings, school, friends, and activities. Don't overwhelm your children with questions (some children are chattier than others), but it's okay to be a little annoying—even if you don't get many answers, they still know you care.
Listen. Take time out to stop and listen. Listen with an open mind and be careful not to minimize concerns. Remember, sometimes they want solutions, other times they just want an ear.
Identify coping skills. Help your children to figure out what strategies help them to relax, manage stress, and express their feelings. Help them to identify whom they can contact when they have a problem. It is useful if children can generate coping skills both for home and school.
Model good self-care. For better and worse, our children are always watching us. This means that, through our actions, we can help our children learn how to take care of themselves, exercise self-compassion, and cope in healthy ways. Remember that the idea here is not to be perfect; the aim is to be real. If you mess up, use that as a teaching moment. Learning that we can recover from mistakes is essential to good mental health.
Ask for help when needed. This sets an excellent example too! If you are worried about your child's mental health, reach out for help. Schedule an appointment with your child's pediatrician or talk to a school counselor. Though appointments with mental health providers can be difficult to schedule these days, be persistent and keep calling until you find someone who can see your child. If you are worried about your child's immediate safety, do not hesitate to call 911 or take them to the emergency room.
Dr. Gabrielle Roberts is a pediatric psychologist at Advocate Children's Hospital.
Related Posts
Comments
About the Author
Mike Riopell, health enews contributor, is a media relations coordinator with Advocate Aurora Health. He previously worked as a reporter and editor covering politics and government for the Chicago Tribune, Daily Herald and Bloomington Pantagraph, among others. He enjoys bicycles, home repair, flannel shirts and being outside.