What is postpartum anxiety?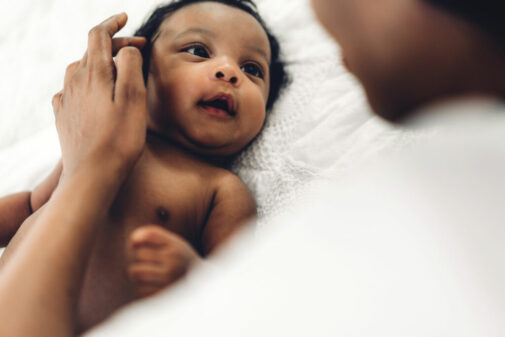 Bringing a new baby home can be the happiest time in a person's life, but there can also be some worries and anxiety with learning how to care for the new life you have brought into the world.
"After caring for your baby for 40 weeks in the womb, it is natural to worry about them after they are born and home with you. But if the worries and stress seem to be taking over all your thoughts and affecting other parts of your life, this may be postpartum anxiety," said Dr. Marie Forgie, an OBGYN at Aurora Women's Health Center in Milwaukee.
Dr. Forgie said like postpartum depression, postpartum anxiety may occur due to hormonal changes after giving birth. It may also increase from additional stressors related to the baby such as lack of sleep, change in your daily schedule, increased responsibilities, health of the baby or finances. Research indicates that all anxiety disorders are associated with dysfunction in the brain's fear and defense circuit, Forgie said.
"New parents with postpartum anxiety exhibit both fear (the emotional response to a real or perceived threat) and anxiety (anticipation of future threat)," Forgie said, "You may be prone to startle and to perceived threats in situations in which those without anxiety would not."
Physical symptoms to watch for include:
Headache
Fatigue
Muscle tension
Gastrointestinal distress
Chest paint
Palpitations
"Many patients with unexplained physical symptoms will have an anxiety disorder. Physical symptoms, such as restlessness or agitation, muscle tension, and difficulty concentrating, are common," Forgie said.
While it is common for everyone to have some anxiety and worry, those with postpartum anxiety disorder worry so much that it interferes with daily functioning, Forgie said.
"Women, younger individuals, those with minimal social support, those with a family history of anxiety, and those with stressful life events have an increased probability of anxiety," she said.
What is the difference between postpartum anxiety and postpartum depression? Forgie said during the postpartum period, anxiety and related disorders are common and underrecognized.
"Depression and anxiety are highly co-morbid, but many women exhibit clinically significant anxiety symptoms without depressive symptoms, and thus, are missed in a traditional screening. However, current research indicates that these disorders are common in the perinatal period," Forgie said.
It is estimated about 18 percent of women have symptoms of postpartum anxiety, according to this 2014 study.
"With postpartum depression, you typically feel overwhelming sadness. But if you have constant or near-constant worry that can't be eased, trouble falling asleep, and/or racing thoughts without the intense depression, you may have postpartum anxiety disorder."
If you are experiencing any of these symptoms, reach out to your doctor.
Related Posts
Comments
About the Author
Brittany Lewis is a media relations coordinator at Advocate Aurora Health. She previously worked as a reporter at TV stations around the Midwest, including Milwaukee. She studied at DePaul University where she majored in Journalism and Public Relations. Brittany enjoys traveling, hanging out by Lake Michigan, trying new restaurants and spending time with friends and family.