Emergency room, immediate care or virtual visit?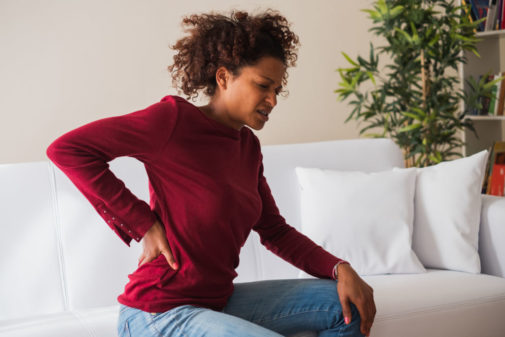 Feeling rushed to seek care when you're feeling unwell is a normal response. But defaulting to the Emergency Department can get in the way of getting treatment quickly and in a cost-effective manner.
"Emergency Departments will see all patients who come in. However, patients are treated by the severity of their medical condition, not the time they arrive," says Dr. Felix Huang, an emergency medicine physician at Advocate Illinois Masonic Medical Center. "If you have an unexpected medical condition, consider that you have multiple options available for consultation and treatment. Even if your primary care physician office cannot take you as a walk in immediately, consider immediate care or a virtual visit to find a solution."
Knowing where to go is key and can benefit the patient, leading to a better experience. Seeking care at an immediate care center for less serious medical problems can result in shorter wait times and lower co-payments than if you sought the same care at an emergency department, he says.
To summarize, Dr. Huang says the emergency department is where you should go if someone has chest pain, difficulty breathing, broken bones, and other serious conditions. Immediate care is best for cuts and scrapes, rashes, sprains and minor burns, and virtual visits are great for allergies, cold or flu symptoms, and sore throats. If you're not in a rush, contact your primary care doctor for a virtual or in-person visit. Or, choose a Quick Care Video Visit to meet with a provider 24/7 for help with minor illnesses like cold, flu or sinus infection.
"Emergency departments will have many patients with life-threatening emergencies. If your condition is not immediately serious, in a very busy environment, it may take some time for you to be seen," he says.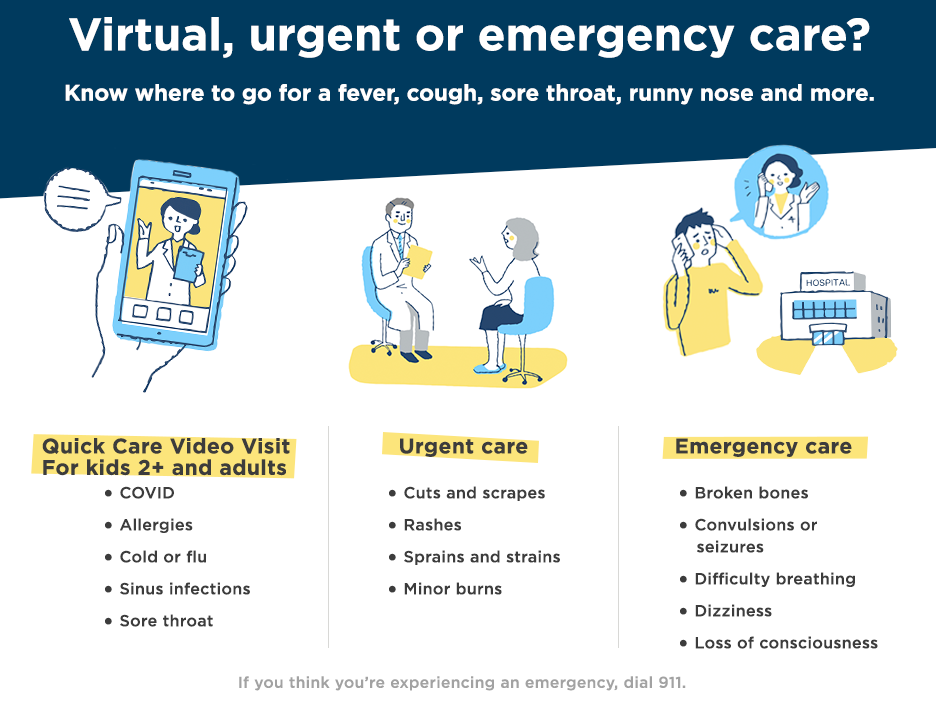 Get the care you need by evaluating your symptoms and choosing the method of care that best aligns with your needs. If you're experiencing symptoms of COVID-19, the flu or the common cold, get started with a virtual visit today. Choosing the right setting for care can save you both time and money. Learn where to go when it comes to immediate and emergency care: Illinois | Wisconsin.
Related Posts
Comments
About the Author