Is the pandemic raising your blood pressure?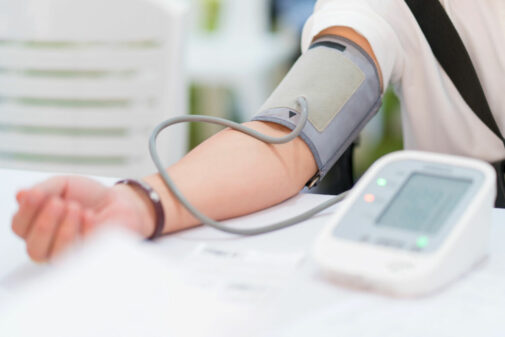 Maybe you feel like worries about the new Omicron variant has your blood pressure rising, but it's possible the pandemic has more generally driven your levels up.
A letter recently published in the journal Circulation reported that blood pressure readings of a large sampling of Americans have escalated.
This matters because high blood pressure raises your risk for cardiovascular problems like heart attack and stroke, already two leading causes of death in the U.S. And tens of millions of Americans already suffered from hypertension before the pandemic, according to the Centers for Disease Control.
Dr. Robert Johnson, an Advocate Medical Group cardiologist in Libertyville, Ill., said the letter spelled out some simple but troubling reasons behind the trend.
People are putting off needed medical care amid the pandemic.
As a result, they're skipping medications to manage their blood pressure.
People are getting less exercise.
Pandemic diets are worse.
Stressed out people are drinking more alcohol.
"High blood pressure is a health risk that needs to be dealt with," Dr. Johnson says. "You can monitor it easily from home, but first you need to be in contact with a doctor to figure out what might help you."
Generally, you can combat high blood pressure by reversing some of the causes. You can get in touch with a doctor, exercise more, eat a healthier diet and drink less alcohol.
"The pandemic has been stressful for a lot of people, no question," Dr. Johnson says. "But while COVID-19 remains a health risk, so does not taking care of other health conditions."
Want to learn more about your risk for heart disease? Take a free online quiz to learn more.
Now is the perfect time to make an appointment with a primary care physician. Whether you live in Illinois or Wisconsin, it's easy to find a doctor near you. 
Related Posts
Comments
About the Author
Mike Riopell, health enews contributor, is a media relations coordinator with Advocate Aurora Health. He previously worked as a reporter and editor covering politics and government for the Chicago Tribune, Daily Herald and Bloomington Pantagraph, among others. He enjoys bicycles, home repair, flannel shirts and being outside.