What older adults can teach us right now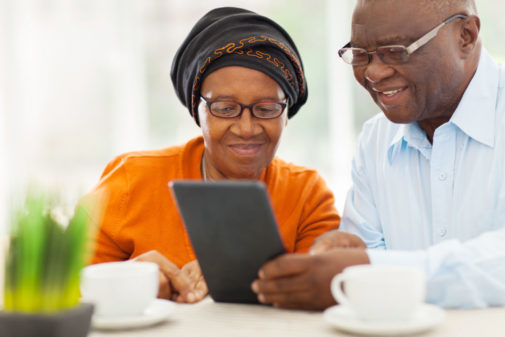 Resilience is a common theme these days. The toll of COVID-19 among older adults is well documented, especially at it relates to social isolation and being disconnected from family and friends.
But a new study suggests that given their extended life experiences and perspectives, older adults are tapping into their own resilience and switching gears to better adapt during this challenging time.
Dr. Ellen Danto-Nocton, a geriatric medicine expert at Aurora Sinai Medical Center in Milwaukee, says dealing with the pandemic and all its implications has been hard for people of all ages, including older adults.
She says her patients have a wide range of responses to the pandemic and broad generalizations about how older adults are coping don't really reflect the reality of what we are seeing. How older adults cope with the pandemic is based on their own strengths and past methods of facing life's previous challenges.
"I have one patient who tells me her life really isn't any different from what it had been before,'' says Dr. Danto-Nocton. "She is a widow who has always stuck close to home. Others have risen to the occasion and learned new skills, like ordering groceries online and using Instacart, or learning how to have virtual holiday celebrations over Zoom."
Coping tips
She says some of her patients are depressed, feeling isolated and unable to interact with family. Dr. Danto-Nocton offers tips for older adults to help manage isolation and loneliness.
"I tell my patients that it is important to keep moving,'' she explains. "Every couple of hours, people should get up, walk a bit and get some exercise. Exercise helps the brain release natural endorphins, which help us to feel better."
She encourages people to find distracting activities such as puzzles and games that challenge their brains, or if they own computers, to stay engaged by taking virtual tours of museums and famous landmarks or to enjoy virtual concerts.
"In my house, my daughter and I have taken to doing jigsaw puzzles,'' says Dr. Danto-Nocton. "It can be so all-consuming that it makes it easy to completely shut out everything else going on in our crazy world.  Likewise, sudoku, crossword, and word search puzzles help exercise your brain and keep your mind alert."
Keeping in touch with family and friends is important in maintaining connection with others.
"Virtual communication is not the same as in-person and we all miss the hugs and closeness, but we also have to remember that this situation will not last forever," she adds.
If people feel overwhelmed and depressed, she recommends they talk with their doctor as there are potential solutions such as counseling, medications and apps to help keep you calm. If the news is too overwhelming, she suggests limiting exposure by turning off the TV or radio and finding something else to do.
"Through perseverance and by giving ourselves a little extra TLC, we can all hopefully get through this," adds Dr. Danto-Nocton.
Related Posts
Comments
About the Author
Andy Johnson, health enews contributor, is a public affairs coordinator with Advocate Aurora Health. He's been with Advocate Aurora since 2000 serving in various internal and external communication roles. He previously worked as a reporter and editor for the Journal Times and Burlington Standard Press. He enjoys kayaking, biking, and camping but most of all, spending time with his family.