What mask you should wear during the COVID-19 surge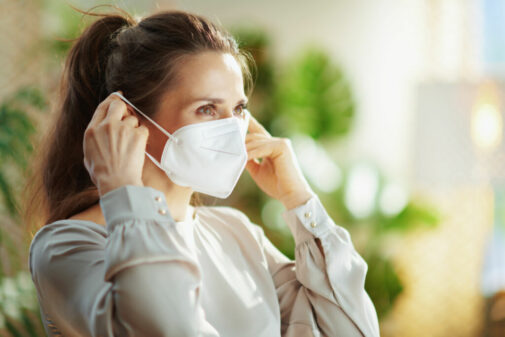 As COVID-19 surges, you may be wondering if you should level up your mask game. Experts say yes.
"We've known for these past two years that the type and quality of mask that you use makes a difference," said Dr. Robert Citronberg, executive director of Infectious Disease at Advocate Aurora Health. "High quality, multi-layer masks are preferred, as they limit the spread of the virus much more efficiently than simple cloth masks."
All Advocate Aurora Hospitals healthcare workers caring for COVID-19 patients use N95 respirators, which require fit testing. Other masks, like KN95 and medical grade procedure masks are better for those who are not working in a healthcare setting, Dr. Citronberg said.
"The key with any kind of mask is you want to make sure there is a good fit around your mouth and your nose," Dr. Citronberg said. "Types of facial covering that are not likely to be effective are neck gaiters, simple cloth or fabric masks or ones that have large gaps around the mouth and nose that would allow exit and entry of viral particles."
Dr. Robert Citronberg made these comments during a press conference Jan. 14, and you can watch the full video as well as additional information on the current state of the pandemic here.
Check out our COVID-19 Info Center to learn more about the virus.
Related Posts
Comments
About the Author