Lower temperatures means higher heart attack risk, experts say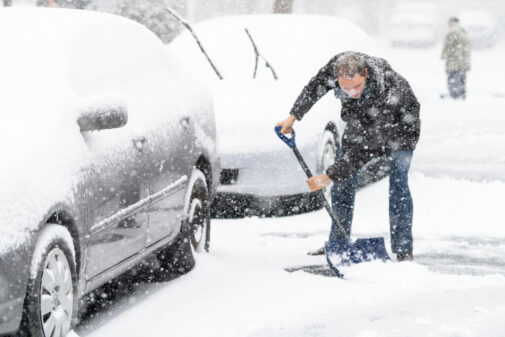 If you thought your risk was determined solely by your general level of fitness and cardiac health, you might be surprised to learn that the weather also plays a part.
According to a study published in the American Journal of Cardiology, there is a 0.49% increase in the death rate for every 1 degree Celsius (1.8 degrees Fahrenheit) decrease in temperature.
In other words, the study says deaths related to circulatory problems, coronary heart disease and heart attacks generally increased as temperatures went down.
"Medical research suggests people adapt to the climates they live in," said Dr. William Witmer, an interventional cardiologist at Aurora BayCare Medical Center. "No matter where you live, though, winter puts extra stress on your body's heart, lungs, and circulatory system."
In the cold, your body constricts your blood vessels. This causes your heart to work harder and raises your blood pressure. It's your body's way of helping get blood to your brain and extremities, he said. At the same time, as this contraction causes your heart to work harder, the extra pressure in your circulatory system increases your risk of stroke.
As if this weren't enough, this winter we're facing a slew of viruses from the seasonal flu, colds and COVID-19. These viruses infect your lungs, which decreases their ability to oxygenate your blood.
Winter weather, seasonal flu, and the COVID-19 virus create a formidable trio of factors, a trifecta for heart trouble.
"The best way to protect yourself from viruses this winter is to get both your COVID-19 and flu vaccinations," said Dr. Witmer. "In addition to eating right and exercising regularly, try to take time to warm up a bit before any outside activities in the cold, especially shoveling snow."
Want to learn more about your risk for heart disease? Take a free online quiz to learn more.
Related Posts
Comments
About the Author
Cearron Bagenda, health enews contributor, is a Public Affairs Coordinator with Advocate Aurora Health. She previously worked as a TV news reporter and fill-in anchor covering medical, political, feature and breaking news stories at CBS 58 in Milwaukee, WBAY-TV ABC in Green Bay and NBC Nebraska- Scottsbluff. Cearron enjoys spending time outside with her three dogs, biking, traveling and interior decorating.