How a heart scan caught her kidney cancer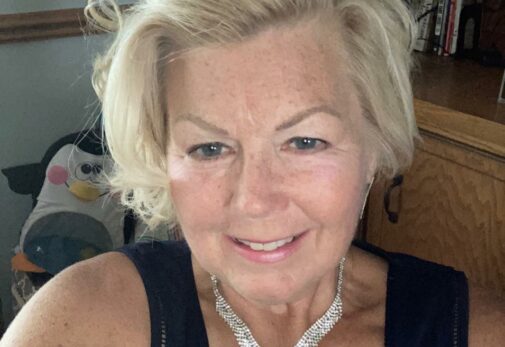 Lori Schultz was being a good sport. She was at her daughter Elizabeth's house helping her test an ultrasound machine used to diagnose heart conditions.
But during the scan, the screen showed what looked like a snowman in her heart. Elizabeth, a former Aurora Health Care sonographer, told her "you need to go to the ER right now."
Doctors at Aurora St. Luke's Medical Center in Milwaukee confirmed there was a tumor in Schultz's right ventricle, but the team's diagnosis changed the 62-year-old's life: It was kidney cancer.
Statistically, women are half as likely to get kidney cancer than men. Kidney cancer is also difficult to diagnose, because tumors develop deep inside the body and can grow quite large without causing any pain or health problems. Factors like smoking, obesity, high blood pressure and a family history of cancer are key to making an early diagnosis.
Schultz, who felt no side effects, suddenly had two options. Have her kidney removed now or treat, shrink and remove the tumor six weeks later.
Her heart complicated things. If doctors couldn't reach the tumor, she'd have to have open heart surgery. And, if the tumor damaged her heart, she would then need a transplant. After thorough discussions with the Aurora St. Luke's team and her family, Schultz chose next-day surgery.
"Good cancer care requires a team," said Dr. Mark Waples, Schultz's provider and director of Urology at Aurora Health Care. "From a surgical standpoint, this case required a urologist with expertise in kidney cancer, a transplant surgeon with expertise working on the inferior vena cava, as well as our cardiac surgery partners."
First, Dr. Waples took out Schultz's diseased kidney. Then, the focus turned to her heart. Dr. Ajay Sahajpal, medical director for Advocate Aurora's transplant program, was able to remove the tumor without opening Schultz's chest. Even better, he found no further damage, meaning Schultz did not need a heart transplant.
Amazingly, just three days after surgery, Schultz felt well enough to return home.
"Our experience, expertise and multi-disciplinary approach allow us to help patients like Lori. And for me, seeing our patients do well is the biggest reward," said Dr. Sahajpal.
To ensure that all the cancer is gone, Schultz undergoes immunotherapy every three weeks. But her other kidney is healthy, her prognosis is promising and she rehabs, travels and spends time with her grandchildren.
"From the minute I walked into Aurora St. Luke's, it was so obvious there was a great amount of teamwork looking at the best options for me," said Schultz. "I'll do everything I can to be a warrior and fight this battle."
Learn more about our cancer and transplant programs and take our free heart health quiz here.
Related Posts
Comments
About the Author
Matt Queen, health enews contributor, is a communication coordinator at Aurora Health Care in Milwaukee. He is a former TV sports anchor and journalist with extensive public relations experience across the health care spectrum. Outside of work, Matt enjoys watching sports (of course), cooking, gardening, golfing and spending time with his wife and two young children.