How do you pick a doctor? Here are 6 tips.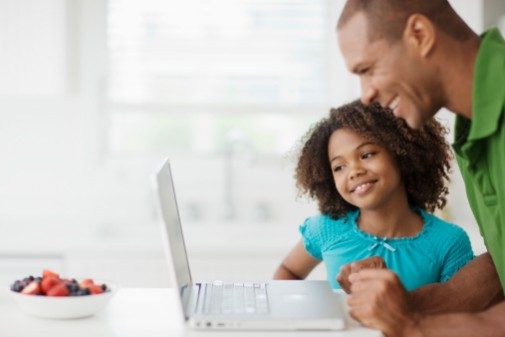 Choosing a doctor can be a daunting task. You need someone you can trust with your life, someone who will see things in your health and history that you don't and someone you can talk openly and honestly with.
"A good doctor is a good partner," says Dr. Marwan Baghdan, an internal medicine physician with Advocate Medical Group based in Hazel Crest, Ill. "Your doctor is one of the few people who will know and understand you, inside and out. You really need someone you can trust.
"Seeing a primary care physician regularly is a proactive approach to your health. And, if you have an illness or health concern, your PCP can put it into the context of your whole life and health history," Dr. Baghdan says.
To help, Dr. Baghdan says there are six things anyone should keep in mind when in the market for a new primary care doctor:
Suit your needs — You'll need to think about what type of doctor will best fit your individual and family health needs. There are several medical specialties and board certifications to choose from:

Family medicine — Family practitioners are highly trained general medical practitioners who may provide medical, gynecological, pediatric and sometimes even surgical care for patients of any age. These doctors treat illnesses, provide preventivecare and coordinate the care that may be provided by other specialty care physicians and health professionals.
Internal medicine — Typically, internal medicine physicians, or internists, are trained to treat any medical conditions that are not surgical or gynecological. Internists may also provide primary care for young adults, adults and seniors, providing preventative care and coordinating care with other medical specialists.
OB/GYN — Obstetricians and gynecologists care for women's specific health needs, including reproductive care, pregnancy and childbirth. Some women choose to also see an OB/GYN for their primary care needs. However, women should consult with their OB/GYN to make certain they're willing to take that role in care.
Pediatrician — Pediatricians are trained to care for the specific needs of growing infants, children and teenagers.

Ask for recommendations — One of the best resources for a new doctor can be your own circle of family members and friends. In addition, the insurance coverage you're considering will determine who you have to choose from. Coverage may vary doctor to doctor, so be certain to make sure any doctor you're considering accepts your insurance coverage.
Well-connected — A physician's hospital affiliation may also be valuable to know in the event you need more serious care. Choosing a provider with a strong relationship with a reputable hospital provides access to specialties like cardiovascular care, cancer treatment and surgical services, if needed.
Location, location, location — Having a doctor whose office is close to your work will help insure you make your regular appointments and make it easier to get into the office when you're not feeling well. Also, check to make certain the office is open when you need it. Many physician practices not only offer expanded evening and weekend hours, but allow other practice physicians to see you if your chosen physician isn't available.
Pay a visit — Stop in and meet a physician you're considering. Meeting the office staff, as well as the prospective doctor, will help you determine if they're the right fit for you and your needs.
In tune — Like any long-term relationship, your relationship with your primary care physician is ultimately based on trust and compatibility. Check language preferences, education and seriously consider if this is someone you can speak with openly. You'll need to be able to communicate openly and directly with your physician, so make certain you're completely comfortable with them.
"Your relationship with your doctor can be extremely important," Dr. Baghdan says. "Seeing your primary care doctor regularly can help prevent minor issues from becoming major, and help you keep on top of existing health concerns. It's important that you put care and thought into the decision and, hopefully, build a lasting relationship with your good health as the goal."
Are you trying to find a doctor? Look here if you live in Illinois. Look here if you live in Wisconsin.
Related Posts
Comments
About the Author
health enews staff is a group of experienced writers from our Advocate Aurora Health sites, which also includes freelance or intern writers.